$index = intval($_REQUEST["i"]); ?>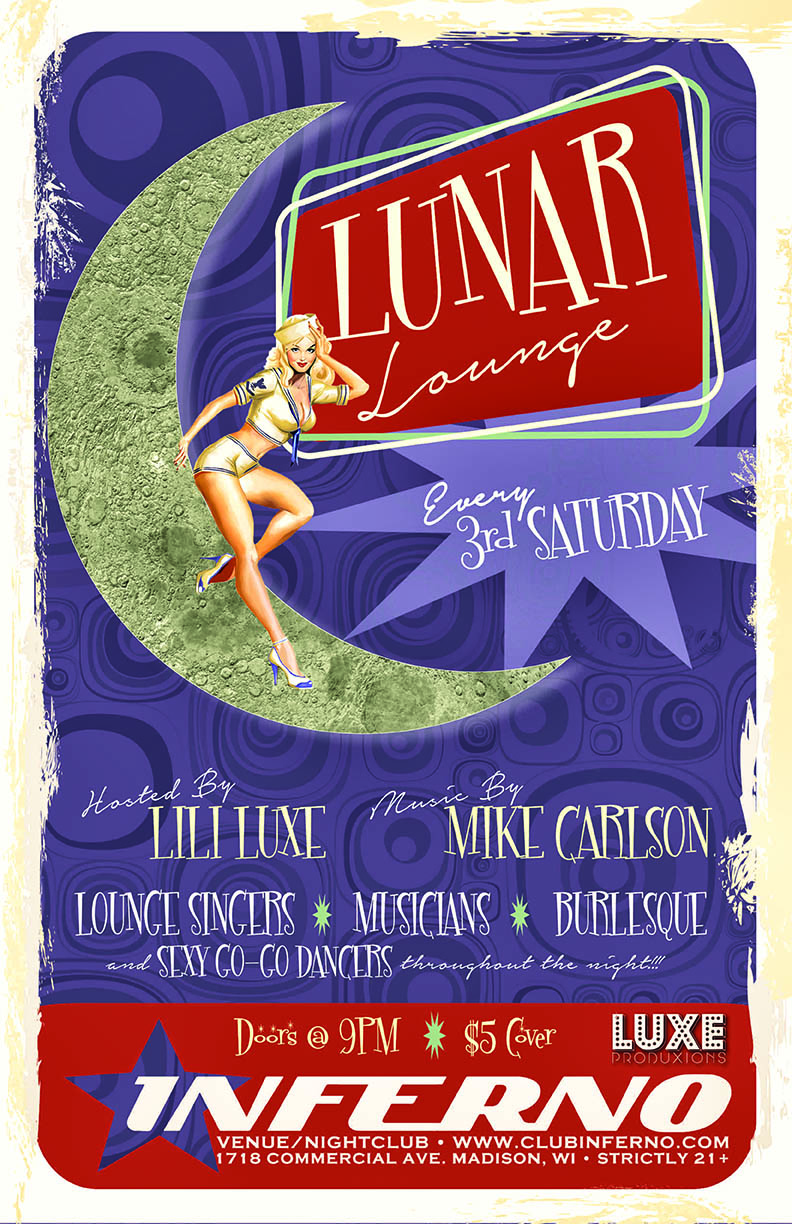 Lunar Lounge
Hosted by Lili Luxe with music by Mike Carlson
Saturday September 20 2014
Every third Saturday of the month it's Lunar Lounge at Inferno Nightclub.

Come and be mystified with the illusion of being in an old-school lounge as you indulge your senses with sultry singers, delightful dancers, magnificent music and delicious drinks.

Hosted by Lili Luxe with music by Mike Carlson.

Let us entertain you with:

-- Singing by Annabel Lee, winner of 5 Madison-Area Music Awards.

-- Burlesque by the amazingly talented Angelique Camp.

Performances are every 20 minutes so the dance floor never stops for a "show." Go-go dancers will be charming you throughout the evening.

Dress to impress is highly encouraged. It's the perfect opportunity to put on something special that makes you feel good!

Doors at 9:00 pm, 21 and up, ID required.
$5 COVER


* * * * * * * * * * * *
Luxe Produxions are always LGBTQ/Female-friendly.
Everyone is encouraged and welcome to attend but absolutely no bullying or predatory behavior of any kind is tolerated.
sun
mon
tue
wed
thu
fri
sat