$index = intval($_REQUEST["i"]); ?>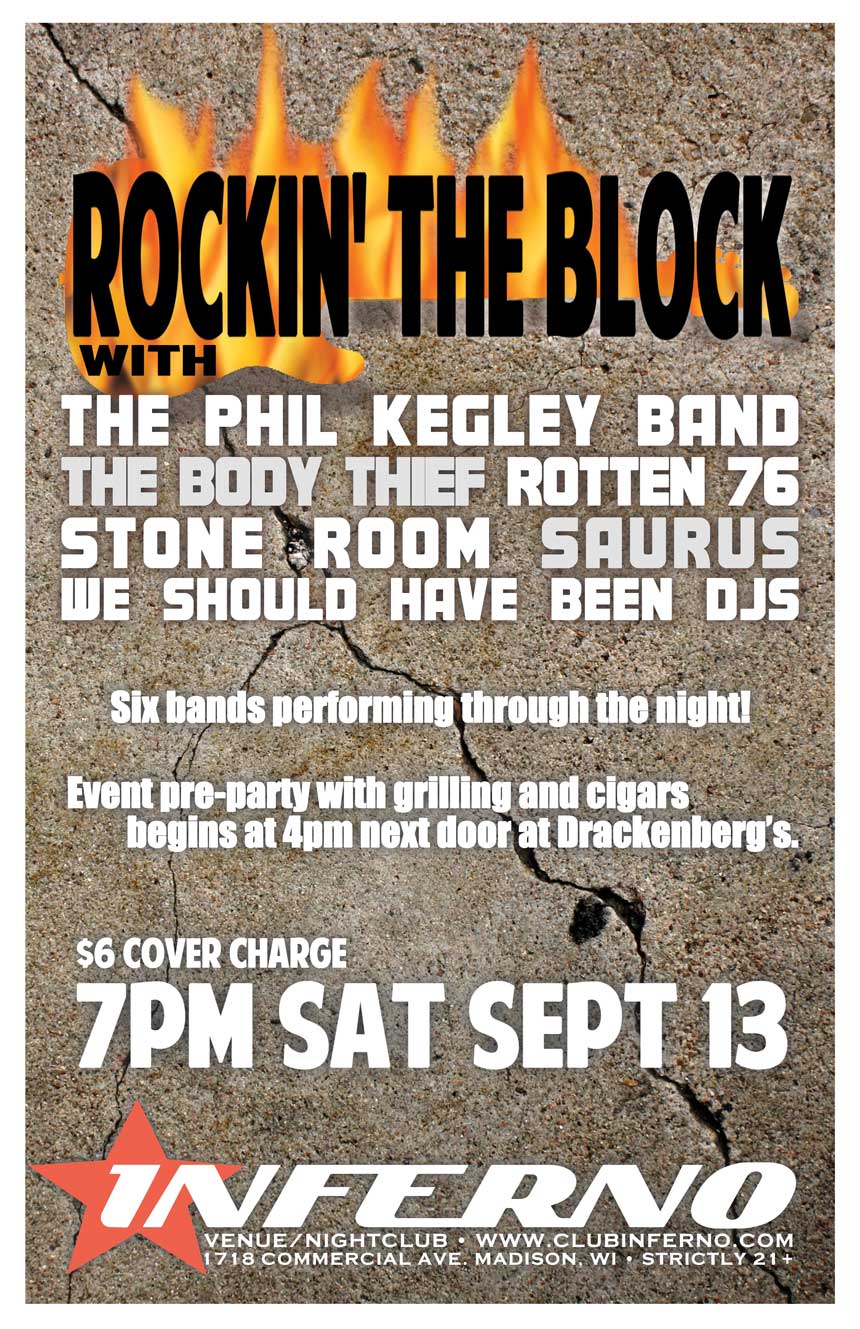 Rock the Block!
Phil Kegley Band, the Body Thief, Rotten 76, Stone Room, Saurus, WSHBDJ's
Saturday September 13 2014
Let's get together and have a good time in what will be one of the last Saturdays in Summer 2014!

How about we start at Drackenberg's Cigar Bar at 4pm. Grills will be available, hot and good to go. BYOmeat. If you forget, Jacobson's Deli is within shouting distance (please, no shouting). After some fine spirits, great radio and maybe an exceptional cigar, doors at Inferno Nightclub will be open at 7pm! $6 at Door / 21

The lineup of six bands includes:
7:45 We Should Have Been DJs
8:45 Saurus
9:45 Stone Room
10:45 Rotten76
11:45 The Body Thief
12:45 The Phil Kegley Band

Be sure to stop by Vic Pierce Liquor beforehand so we can have some beers when the night is over too! Let's Rock The Block!
sun
mon
tue
wed
thu
fri
sat