$index = intval($_REQUEST["i"]); ?>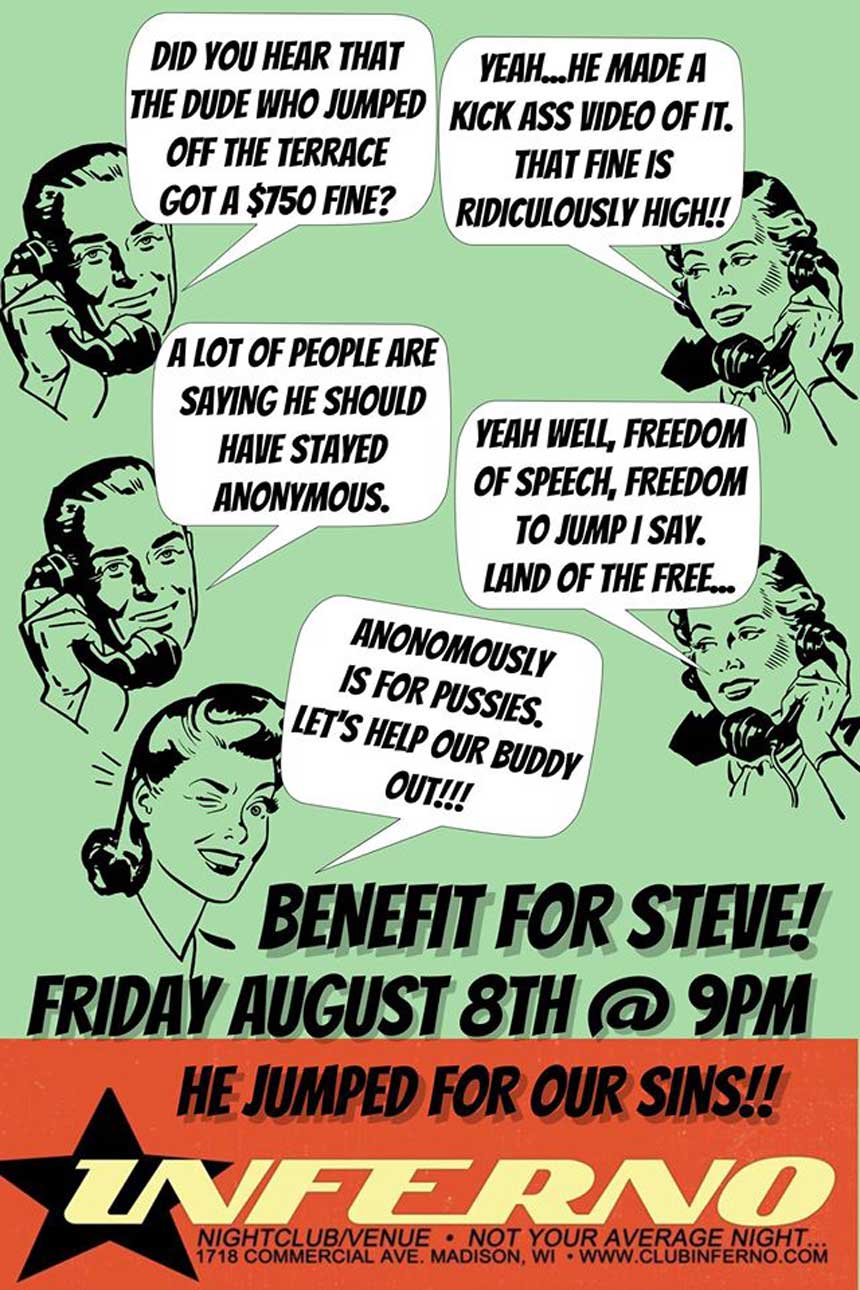 Might as Well Jump: A Benefit
Friday August 8 2014
Come and help Madtown's biggest badass pay those ridiculously heavy fines ($750 total) for his now infamous jump off Monona Terrace! If you support kick assery, people who just do things cuz they wanna freakin' do 'em (and make kick ass videos of it too), and wanna jump off things just cuz they can...WELL COME ON DOWN!

Steve has been a good buddy to me, and I for one will help anyone who goes against the grain! WE LOVE YOU STEVE!

THANKS FOR JUMPING FOR OUR SINS! There will be a photo booth so that you can have your photo taken with "THE JUMPER", music, DJ's and comedy! EVERY DOLLAR HELPS!
sun
mon
tue
wed
thu
fri
sat