$index = intval($_REQUEST["i"]); ?>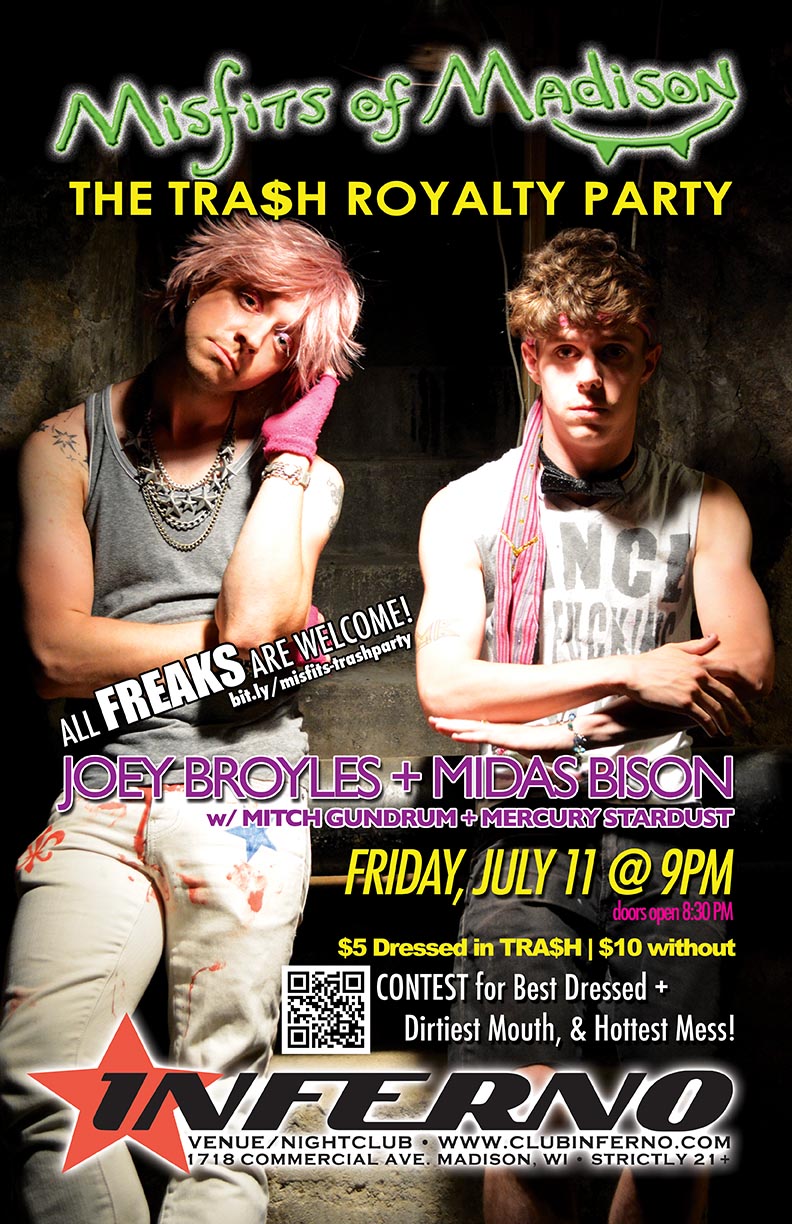 Misfits of Madison
THE TRA$H ROYALTY PARTY
Friday July 11 2014
Dear Misfits,

All FREAKS are welcome!

You are cordially invited to a Misfits of Madison club party: THE TRA$H ROYALTY PARTY.

Let your FREAK FLAG FLY! Walk into the club in your best outfit made out of TRA$H. It all happens at Inferno Nightclub Friday, July 11th at 9PM (Doors open 8:30PM) 21 .

FEATURING performances by:
Midas Bison Joey Broyles Mitch Gundrum Mercury Stardust and so much more!

$5 Dressed in TRA$H | $10 without

CONTEST for Best Dressed, Dirtiest Mouth, & Hottest Mess. Prizes up to $100!

Discover your inner #trashroyalty with the Misfits of Madison.
sun
mon
tue
wed
thu
fri
sat