$index = intval($_REQUEST["i"]); ?>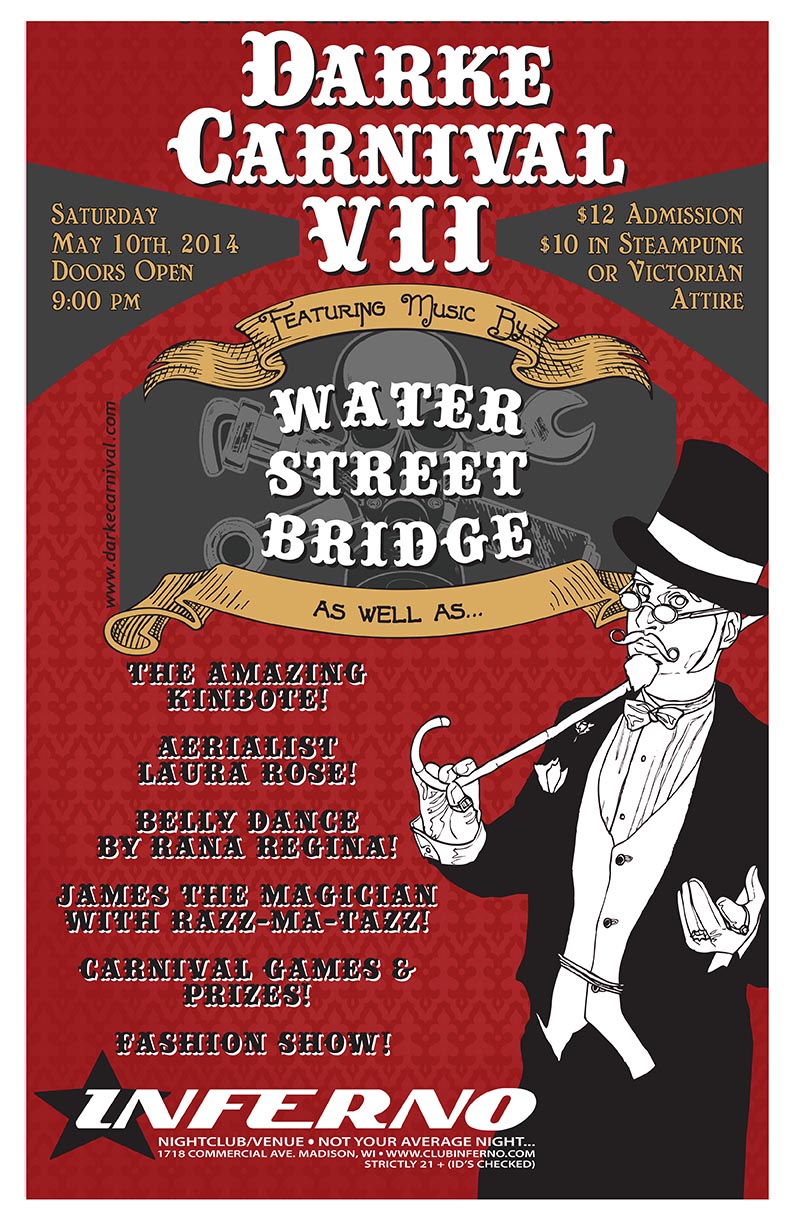 Darke Carnivale VII
w/ Water Street Bridge
Saturday May 10 2014
Steam Century Yahara is pleased to announce the seventh visit of Mr. Darke and his inimitable Carnival to our fair city on the 10th of May. Mr. Darke's Carnival will take place at the Inferno Night Club from 9:00pm onward. Admittance will be $10 for the suitably dressed, and $12 for those with no sense of decorum.

The Darke Carnival will feature:
Musical guests Water Street Bridge!
Mesmerizing belly-dancing by the world-famous Rana Regina!
Amazing feats of mental power by renowned mentalist Dr. Kinbote!
Hypnotizing dance beats by DJ Steam Release!
Carnival games and prizes of the highest quality and reputation!*

*Steam Century Yahara takes no responsibility for any limbs crippled, mortal souls lost, or pride damaged during participation in games at the Darke Carnival.
sun
mon
tue
wed
thu
fri
sat