$index = intval($_REQUEST["i"]); ?>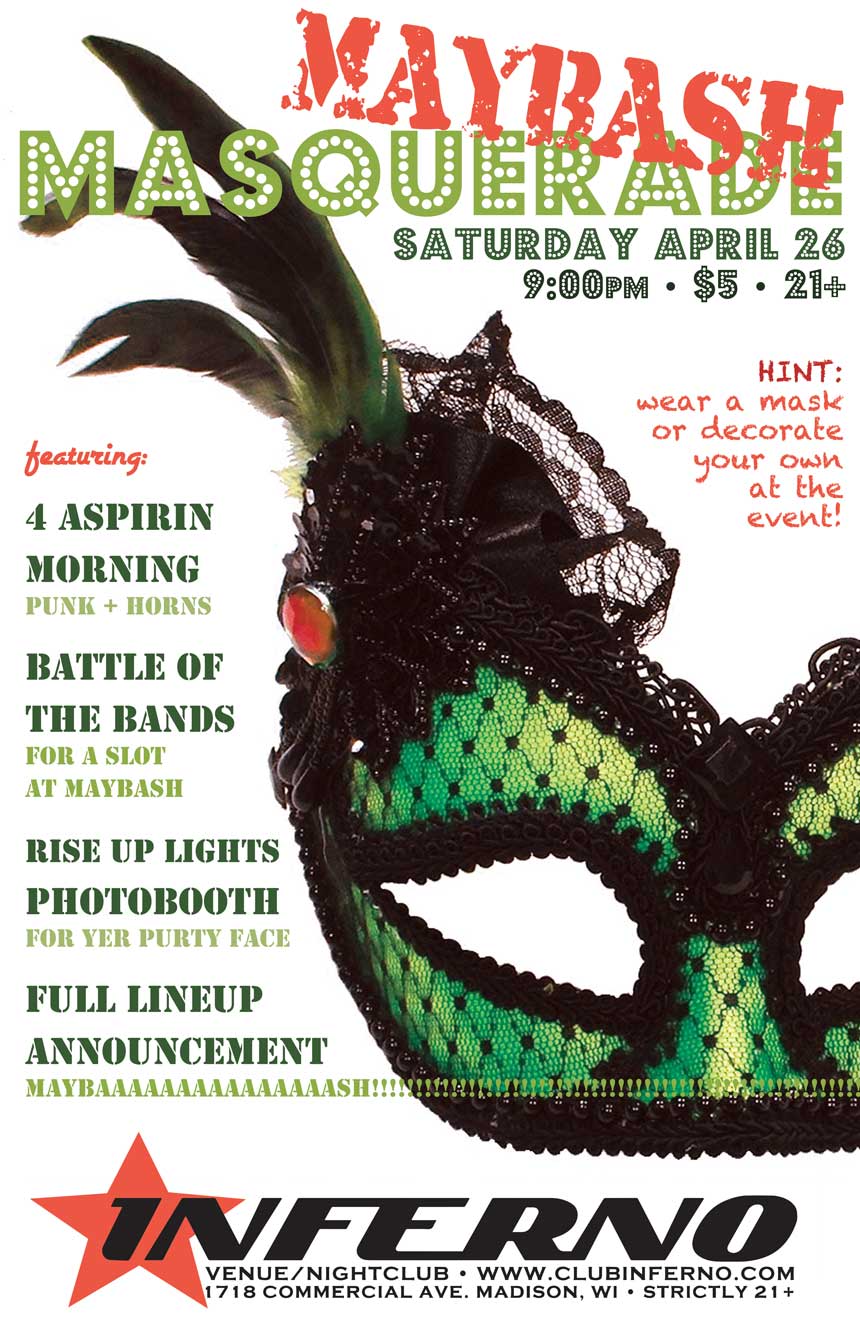 Maybash Masquerade
Saturday April 26 2014
It's almost that time again... where badass angels sing the heavenly songs of drunken stupors and rock and roll. And what better way to get prepped than a pre-bash for that festival we wait for all. freaking. year. long.

MAYBASH MASQUERADE featuring 4 Aspirin Morning!

Battle of the bands to determine the last slot at Maybash!

Full Maybash lineup announcement!

Rise Up Lights LLC photobooth!

Make-your-own mask table (that is, if you don't have your own)!

$5!

Drink specials TBA!

Exclamation points!

YEAH!
sun
mon
tue
wed
thu
fri
sat