$index = intval($_REQUEST["i"]); ?>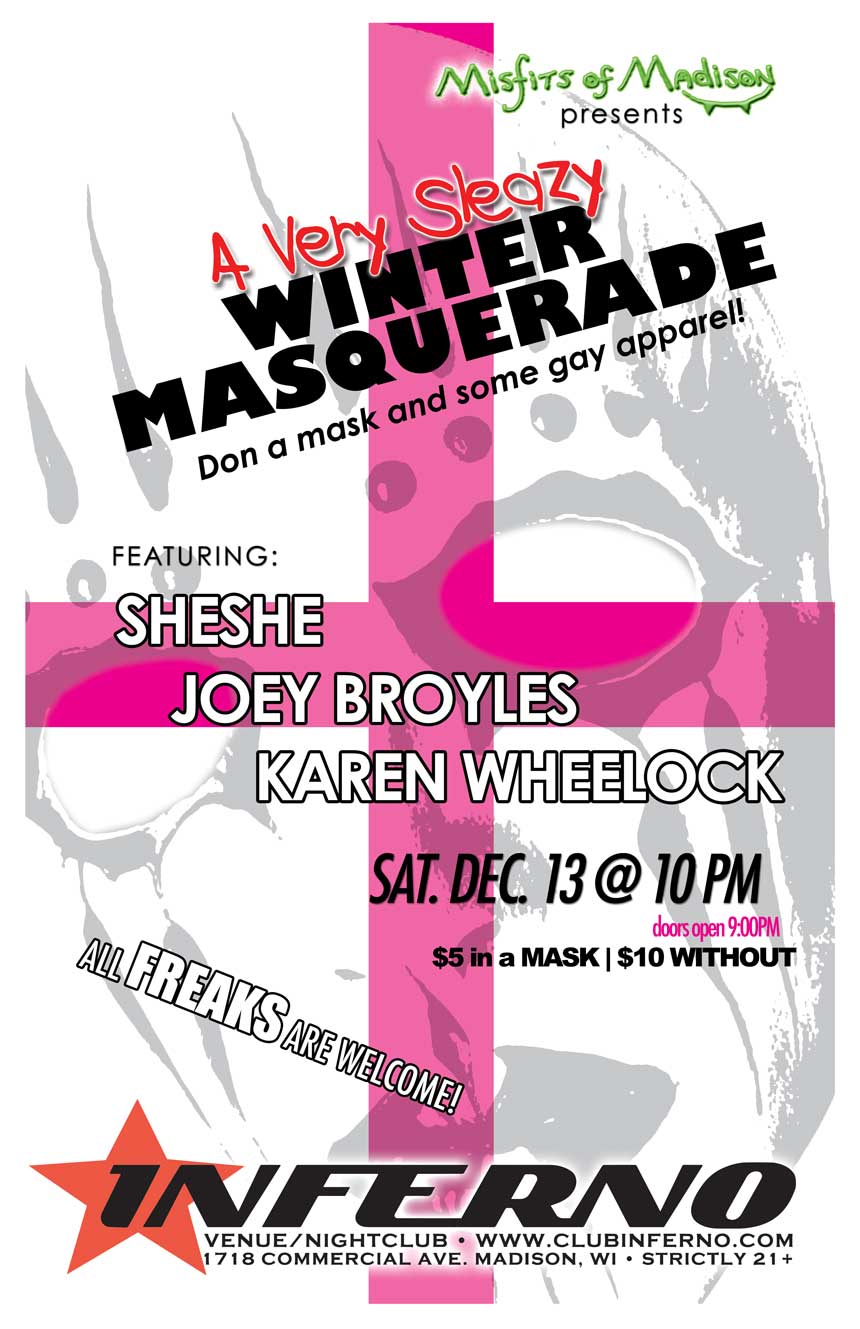 Misfits of Madison:
A Sleazy XXXMas Masquerade
Saturday December 13 2014
Celebrate winter with Misfits of Madison and their beautiful performers!

Doors open at 9 PM. Show starts at 10 PM.

Featuring music by:
Sheshe
Joey Broyles
Karen Wheelock
and special performances by the Misfits of Madison!

Entry wearing a mask $5 | Without mask $10. Psst it's a masquerade get all dolled up and wear a mask!

Don a mask and some gay apparel and you'll keep warm by your favorite FREAKS!
sun
mon
tue
wed
thu
fri
sat