$index = intval($_REQUEST["i"]); ?>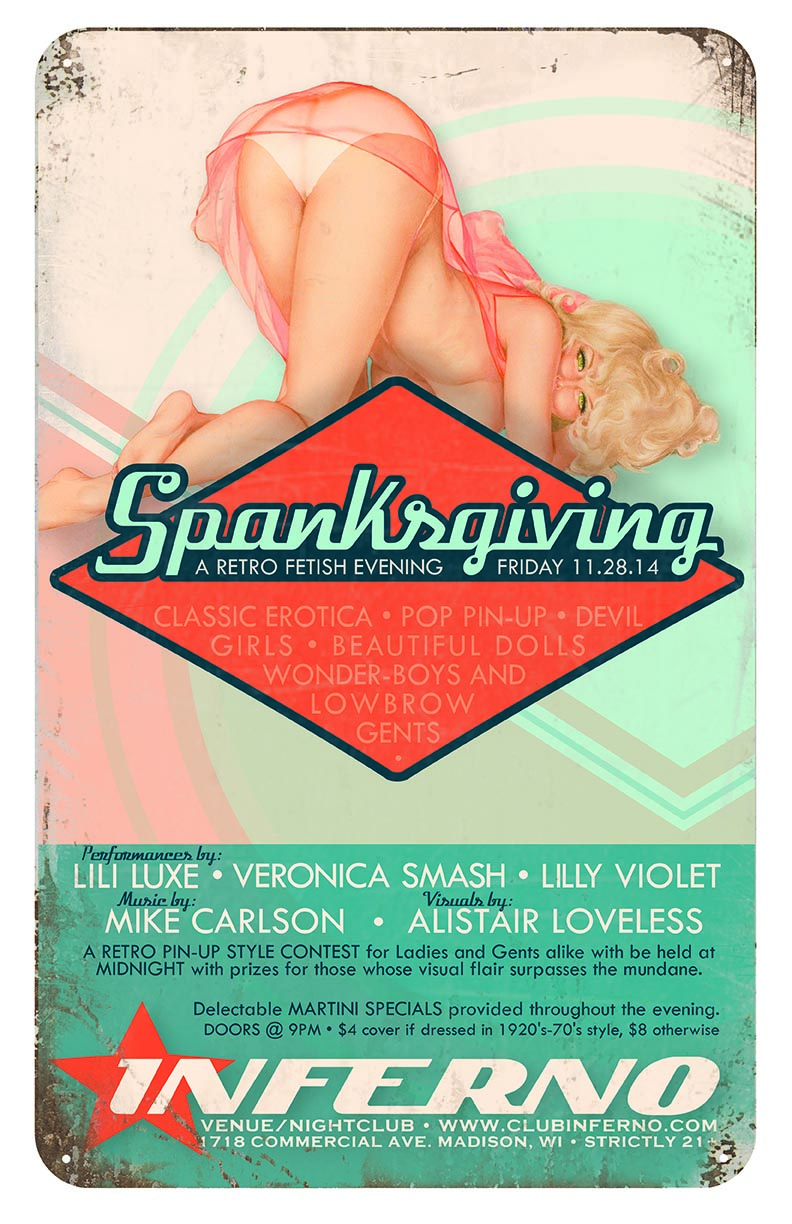 Spanksgiving!
Friday November 28 2014
SPANKSGIVING!
PRESENTED BY: LILI LUXE
FRIDAY NOVEMBER 28 2014
Classic Erotica, Pop Pin-up, Devil Girls, Beautiful Dolls, Wonder-Boys and Lowbrow Gents:
The Suggested Attire and Suggested Air for a fabulous night of RETRO FETISH fun... With a Laid Back Lounge feel and plenty for your senses to enjoy. Inferno would like you to join us for SPANKSGIVING. The evening's entertainment includes: with your Glamorous Hostess Lili Luxe . DJ Mike Carlson bringing that old school music vibe and Alistair Loveless mixin' up a Retro Fetish Feast for your Eyes!
A RETRO PIN-UP STYLE CONTEST for Ladies and Gents alike with be held at MIDNIGHT with prizes for those whose visual flair surpasses the mundane.
Delectable MARTINI SPECIALS provided throughout the evening. Doors at 9PM, 21 ID required. $4 cover if dressed in 1920's-70's style, $8 otherwise.
sun
mon
tue
wed
thu
fri
sat