$index = intval($_REQUEST["i"]); ?>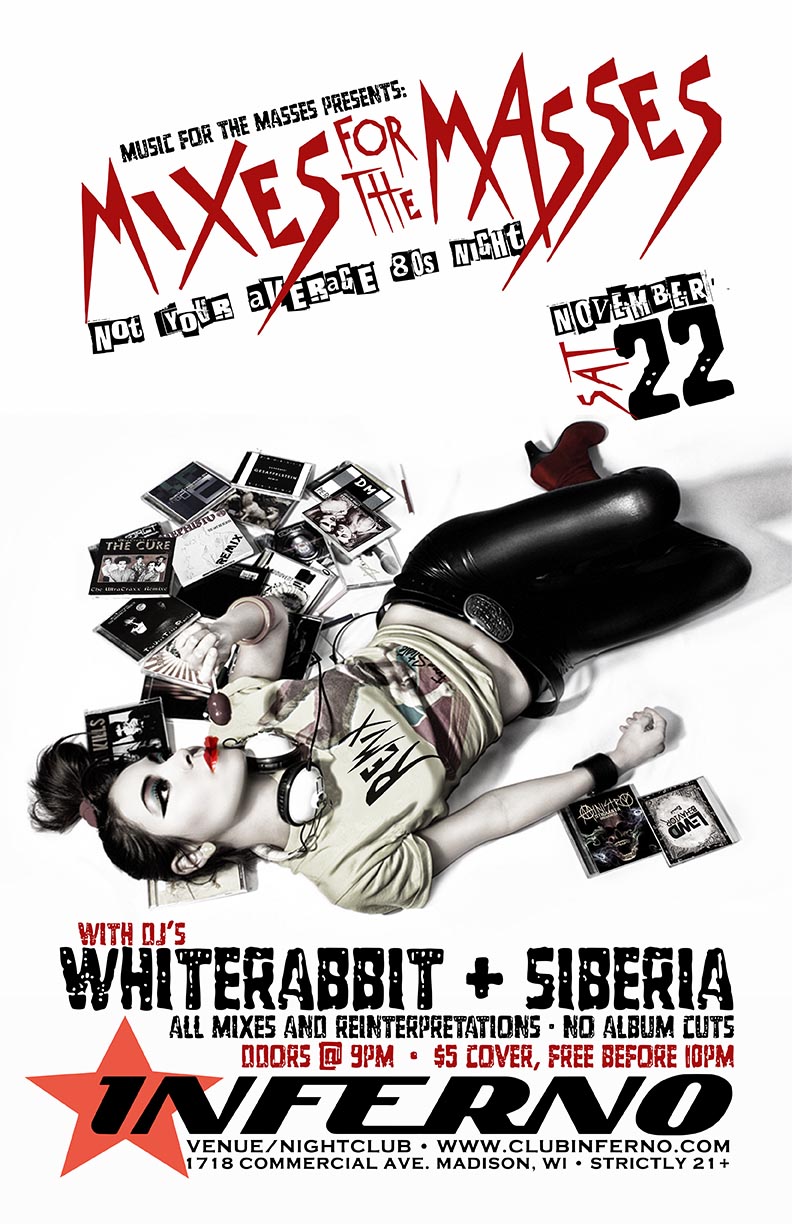 Music for the Masses Presents:
Mixes for the Masses!
Saturday November 22 2014
Saturday, November 22nd at Inferno Nightclub! Prepare to dance your asses off to Mixes For The Masses! We're taking everyone's favorite 80's night, and twisting it up. We're letting DJ WhiteRabbit and dj siberiacompletely off the chain - remixes, remasters, covers, reinterpretations and more! This won't be your average 80's night!

Doors at 9pm, and NO COVER before 10! For those of you who take your time getting all pretty, cover after 10pm is only $5! Come out for a night of excessive excellence with Music for the Masses!
sun
mon
tue
wed
thu
fri
sat