$index = intval($_REQUEST["i"]); ?>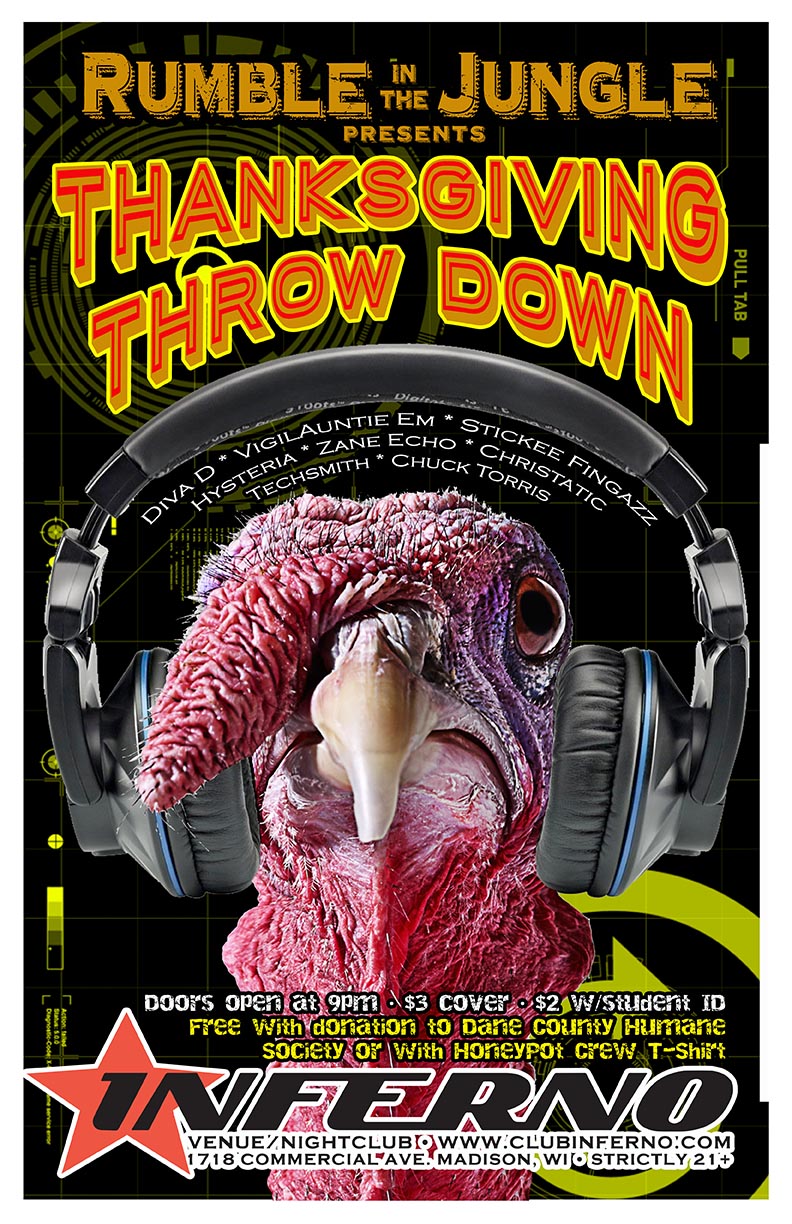 Rumble in The Jungle!
Thursday November 20 2014
Rumble in the Jungle

Thanksgiving Throwdown

11/20/14

HoneyPot Crew Mega Tag Session

Featuring:

Diva D
Vigil Aunti Em
Stickee Fingazz
Hysteria
Christatic
Zane Echo
DJ Techsmith
and
Chuck Torris

Snacks!
Hugs!
Dancing!
More Hugs!
Fun!
Banana funny business!

9pm
21
$3 cover
$2 with student ID
Free with donation to the Dane County Humane Society or if you are wearing a HoneyPot Crew t-shirt!
sun
mon
tue
wed
thu
fri
sat