$index = intval($_REQUEST["i"]); ?>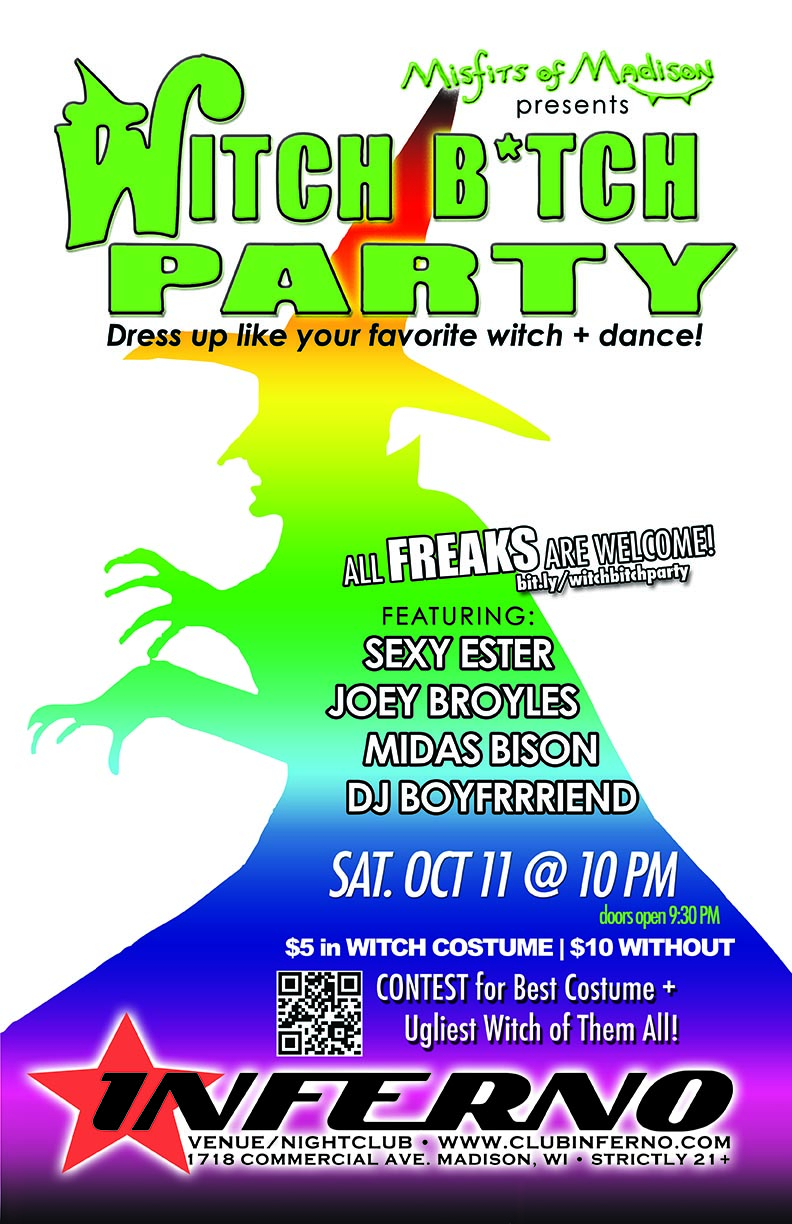 Misfits of Madison: WITCH BITCH PARTY!
Saturday October 11 2014
Come and kick your Halloween season off with Misfits of Madison's WITCH BITCH PARTY!

Dress up like your favorite witch dance!

Featuring music by Sexy Ester, Midas Bison, Joey Broyles, and DJ Boyfrrriend performances by Miss Fit, Dr. Mania, and the Misfits of Madison crew!

Doors open at 9:30 PM. Show starts at 10 PM.

21 $5 IN WITCH COSTUME | $10 IN STREET CLOTHES.

CONTESTS FOR BEST COSTUME UGLIEST WITCH OF THEM ALL! OVER $100 in PRIZES!
sun
mon
tue
wed
thu
fri
sat