$index = intval($_REQUEST["i"]); ?>
Crustacean Records Anniversary w/ Droids Attack, Screamin Cyn Cyn & The Pons, The Gusto
Thursday July 16 2009
Inferno
with three of Crustacean's most beloved local acts.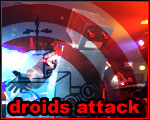 Droids Attack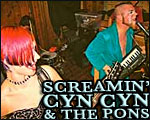 Screamin' Cyn Cyn & The Pons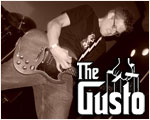 The Gusto
The show starts with melodic punk rock and roll from the Gusto. Playing second is precise yet side splitting cabaret punk from Screamin' Cyn Cyn & The Pons. Ending the night with huge stoner metal riffs from Droids Attack. For more info or to discuss booking, contact Apollo at [vwboy [at] clubinferno.com].
Doors at 9PM, 21+ ID required. $1.50 SELECT PINTS and $1.50 RAIL MIXERS from 9-10PM. Inferno is now an entirely NON-SMOKING establishment!
sun
mon
tue
wed
thu
fri
sat