Burn w/
The Dark Clan, XUBERX, & Government Zero
Thursday April 24 2008
Inferno
presents
BURN
, featuring
LIVE PERFORMANCES
from local and regional bands. Tonight features: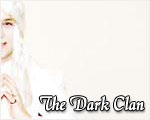 THE DARK CLAN
[Madison, WI]
Like Andrew W.K. trying to stop the Dragonforce guys from stealing The Postal Service's lunch money, the Dark Clan is Big Serious Fun; a heartbreakingly sincere, over-the-top, genre-bending good time. Consisting of equal parts metal, dance, electro, goth, and synth, the Dark Clan is the solo project of Dan Clark, the guitarist in Stromkern and Siv. The music of The Dark Clan features lots of species counterpoint, big pop hooks, big fat beats, big ridiculous harmonies, and big ol' guitar solos.
XUBERX
[Washington DC]
Founded in early 2007, XUBERX consists of Cheetahdave, Liebchen, and Zomboy. XUBERX has a sound not easily compared to other industrial bands; both in its recordings and live, XUBERX combines contrasting vocal styles and harsh guitar sounds with its electronic core to create the noise that will destroy the world, two ears at a time.
GOVERNMENT ZERO
[punk / pop / rock - Madison, WI]
For more info or to discuss booking for
Burn
, contact Apollo at [vwboy [at] clubinferno.com].
Smoking hasn't been banned here, so burn 'em if you got 'em!
Doors at 9PM, 21+ ID required. $1.50 SELECT PINTS and $1.50 RAIL MIXERS from 9-10PM.