Burn w/ Siv,
Axiom, & more
Thursday June 7 2007
Inferno
presents
BURN
, featuring
LIVE PERFORMANCES
from local and regional bands. Tonight features: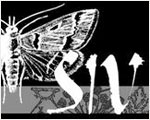 SIV
[metal / progressive - Madison, WI]
Siv is back together again, and as before, the metal just happens.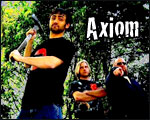 AXIOM
[Madison, WI]
Founded in Madison WI, Axiom, is a powerhouse trio of musicians that has a sound all their own. The experience that is Axiom is a mix of powerful music, comedic antics, and passionate performances. Once you experience an Axiom show you surely won't forget it.
BLOOD RUNS GREEN
For more info or to discuss booking for
Burn
, contact [jon [at] clubinferno.com].
We aren't gonna order you not to smoke - feel free to burn at
Inferno!
Doors at 9PM, 21+ ID required. SMOKING is ALLOWED at Inferno! $1.50 SELECT PINTS and $1.50 RAIL MIXERS from 9-10PM.