HaLO w/ C/A/T,
& Endif [live]
Wednesday June 27 2007
Inferno
and
Dead Beat Productions
present
HaLO
, featuring regional DJs spinning an eclectic blend of club beats. Tonight features: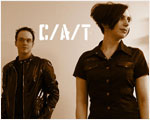 C/A/T
[industrial / club / goth - Sacramento, CA - Crunchpod Records]
C/A/T (pronounced "cat" - like the animal) begin in 1999 as an audio experiment by Crunch Pod label founder, Ben Arp. C/A/T's newest album "Point Of No Return" will be released on June 26th, featuring some of their's most accessible material to date along with vocals, both live and on the album, for the first time in the band's history.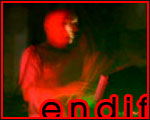 ENDIF
[Madison, WI - Crunchpod Records]
Endif draws upon a broad spectrum of experiences and influences and distills them into original sonic compositions incorporating a syncrete of techniques with a mind altering rhythmic bent and a fierce uncompromising aesthetic. In short, hard experimental electronic that's usually danceable. For more details on
HaLO
, e-mail
Dead Beat Productions
at [info [at] deadbeatproductions.com].
Doors at 9PM, 21+ ID required. $6 cover all night. $1.50 SELECT PINTS and $1.50 RAIL MIXERS until 10PM.