Burn w/ Foxy Veronica's Peach
Pies, Way Off the Horse, & more
Thursday June 14 2007
Inferno
presents
BURN
, featuring
LIVE PERFORMANCES
from local and regional bands. Tonight features: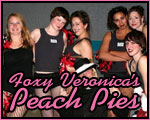 FOXY VERONICA'S PEACH PIES CABURLESQUE
[Madison, WI]
Fresh, hot caburlesque served with a side of sass! We're sweet, vivacious, and adorably outrageous! A booty here, a bosom there...you might even see our underwear! Bringing you caburlesque with the best of both worlds: debonair men and incorrigible girls.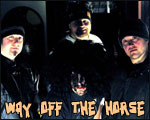 WAY OFF THE HORSE
[rock - Madison, WI]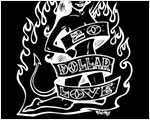 20 DOLLAR LOVE
[rock - Burnsville, US]
A little bitta 70's garage rock, punk, blues, and metal thrown in a blender with some blood and beer and mixed into a creamy, dreamy, foamy rock & roll smoothie. For more info or to discuss booking for
Burn
, contact [jon [at] clubinferno.com].
We aren't gonna order you not to smoke - feel free to burn at
Inferno!
Doors at 9PM, 21+ ID required. SMOKING is ALLOWED at Inferno! $1.50 SELECT PINTS and $1.50 RAIL MIXERS from 9-10PM.