$index = intval($_REQUEST["i"]); ?>
Mad Trucker Gone Mad,
Droids Attack, & more
Friday April 13 2007
LIVE PERFORMANCES
from: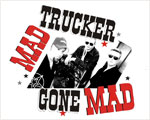 MAD TRUCKER GONE MAD
[psychobilly / alt. country / punk / rock - Madison, WI]
One of the most dynamic bands of Madison's O'Cayz Corral-centered punk/indie scene, now permanently reformed on
Crustacean Records
!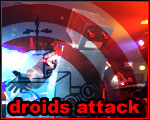 DROIDS ATTACK
[Crustacean Records / Madison, WI]
The idea behind Droids Attack was to create music that went over well live, and to try and develop a distinct sound that they could call their own. As a result the music is a delicate balance of artistry and entertainment injected with satirical subject matter, commenting on sociological and political issues (as well as other absurdities).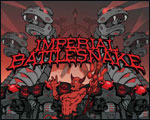 IMPERIAL BATTLESNAKE
[rock / metal - Chicago, IL]
Real, live, raw, pick-up-your-teeth- on-the-way-out rock 'n' fucking roll.
Doors at 9PM, 21+ ID required. $1.50 SELECT PINTS and $1.50 RAIL MIXERS until 10PM.
sun
mon
tue
wed
thu
fri
sat