$index = intval($_REQUEST["i"]); ?>
Descendaints, Things Fall Apart,
St. Hell Brothers, & more
Friday March 9 2007
LIVE PERFORMANCES
from: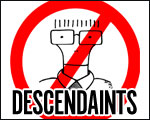 DESCENDAINTS
[Madison, WI]
A conglomeration of local musicians, performing all Descendents covers!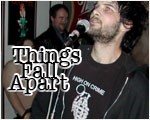 THINGS FALL APART
[Crustacean Records - Madison, WI]
Technically advanced hardcore with screemo tendencies and passionate personal and politically themed lyrics; "a great mix of hardcore punk that ranges from the discordant, to heavy, from the screemo to the catchy and melodic. All totally solid, full of energy and super fucking good" -
Slug and Lettuce Fanzine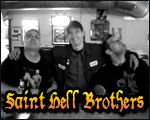 SAINT HELL BROTHERS
[punk / rock / garage - Madison, WI]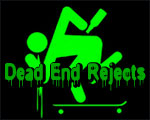 DEAD END REJECTS
[hardcore / punk - Madison, WI]
Featuring previous and current members of Naked Aggression, Inspector 12, Big Fat Ass, Flywheel, and The Suit.
Doors at 9PM, 21+ ID required. $5 cover all night. $1.50 SELECT PINTS and $1.50 RAIL MIXERS until 10PM.
sun
mon
tue
wed
thu
fri
sat