Burn w/ Cynergy 67,
Malice in Wonderland, & more
Thursday March 22 2007
Inferno
presents
BURN
, featuring
LIVE PERFORMANCES
from local and regional bands. Tonight features: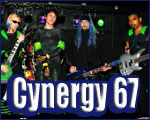 CYNERGY 67
Inspired by the future, Cynergy 67 lives in a world that they create. Futuristic music and a futuristic show. Songs of relationships gone bad show the human element while songs of transformation show the machine side. Cynergy 67 are cyborgs with human souls.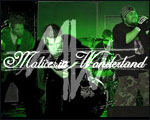 MALICE IN WONDERLAND
[metal / ghettotech / shoegaze - Madison, WI]
MIW's music is infused with hate, anger, pain, loss, love and life. They're one of the few bands out currently that puts forth complete effort every time they play; making every show is their best show ever. It's an insane assembly of emotion and metal sure to keep them on your mind.
MANUFRAQTURE
[industrial / metal / powerpop - Chicago, IL]
Hailing from the south suburbs of Chicago, manufraQture brings an audio/visual assault while exploring and testing the confines of their "genre", breeding a new form of the industrial/metal hybrid. For more info or to discuss booking for
Burn
, contact [jon [at] clubinferno.com].
We aren't gonna order you not to smoke - feel free to burn at
Inferno!
Doors at 9PM, 21+ ID required. SMOKING is ALLOWED at Inferno! $1.50 SELECT PINTS and $1.50 RAIL MIXERS from 9-10PM.