Burn w/ Skraeyling,
A Vague Sound, & more
Thursday March 15 2007
Inferno
presents
BURN
, featuring
LIVE PERFORMANCES
from local and regional bands. Tonight features: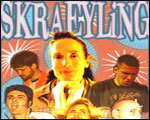 SKRAEYLING
[lounge / rock / jazz - Madison, WI]
What is a Skraeyling anyway? I imagine it to be some mythological creature. But what does it look like? Skraeyling is minimalist yet luxurious. An art rock outfit..naked. The Skraeyling is electro-emo-folk-lounge jazz. Unusual, incidental and very deliberate. It's cocktail time again, under volcano skies in the fishbowl...it's Ectomorphine time.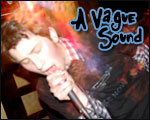 A VAGUE SOUND
[new wave / electro / indie - Iowa City, IA]
A Vague Sound is poised to bring their high energy shows to new locations all throughout the United States in support of their new critically acclaimed album "Jianglai".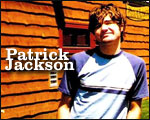 PATRICK JACKSON
[alternative - Madison, WI]
An alternative solo artist, Patrick Jackson has been singing and writing music for the vast majority of his life. His live shows are self-described as "something like a male Tori Amos with invisible robot drummers covering Nirvana". For more info or to discuss booking for
Burn
, contact [jon [at] clubinferno.com].
We aren't gonna order you not to smoke - feel free to burn at
Inferno!
Doors at 9PM, 21+ ID required. $5 cover all night. SMOKING is ALLOWED at Inferno! $1.50 SELECT PINTS and $1.50 RAIL MIXERS from 9-10PM.