$index = intval($_REQUEST["i"]); ?>
I:Scintilla, Sensuous Enemy, & more [Live]
Saturday November 17 2007
Inferno
is proud to host
CHROME
- the state's biggest club night focusing on underground hard beats, featuring veteran DJs mixing a brutal blend of new and classic
INDUSTRIAL, EBM, SYNTH, ELECTRO, POWERNOISE, TECHNO,
and
GOTH
. Tonight features
LIVE PERFORMANCES
from: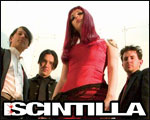 I:SCINTILLA
[alternative / rock / electro - Chicago, IL]
I:Scintilla seamlessly fuses electronic and rock elements while pushing the boundaries of pop music. Bindrim's intensely seductive voice and insightful words paint a dark picture of loss, redemption, and introspection and are delivered via insatiably catchy hooks. The music drapes the mood with intricately layered synthesizers, grinding guitar riffs, and a mix of live and programmed drums.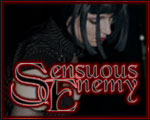 SENSUOUS ENEMY
[electronic / gothic / rock - Madison, WI]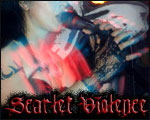 SCARLET VIOLENCE
[industrial / visual / lounge - Madison, WI]
For more information on
Chrome
, e-mail [whiterabbit [at] clubinferno.com].
Doors at 9PM, 21+ ID required. $3 cover before 10PM, $5 after. $1.50 SELECT PINTS and $1.50 RAIL MIXERS until 10PM.
sun
mon
tue
wed
thu
fri
sat