Burn w/ Tripod,
Spare Parts, & DJ Koob
Thursday September 28 2006
Inferno
presents
BURN
, featuring
LIVE PERFORMANCES
from local and regional bands. Tonight features: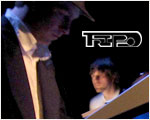 TRIPOD
[Ambient / Experimental / Electro - Madison, WI]
Tripod has found comfort with their natural ability to combine ambient electronic melodies with up-beat instrumental exploration. The trio uses fusion jazz, drum 'n' bass, and house beats with roots in jazz and funk to create a fast paced and high energy environment. Tripod finds its ground with a driving rhythm section that combines break-beats and moving bass riffs. This combination makes room for authentic vocal and audio samples which add a mysterious flavor to Tripods original sound.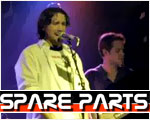 SPARE PARTS
[Funk / Rock / Jazz - Chicago, IL]
Fusing a mix of funk, rock, jazz, electronic, and the future, Spare Parts is a Chicago based group creating exciting new sounds never heard before. The group performs at popular venues and festivals across the nation. Influences ranging from Primus, Weather Report, Led Zeppelin, and Steely Dan fuel the creative engines of Spare Parts as it continues to perform infectious music for a rapidly growing fan base. [
myspace
]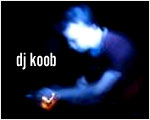 DJ KOOB
[HaLO - Madison, WI]
HaLO resident DJ Koob will be spinning between bands tonight. For more info or to discuss booking for
Burn
, contact [jon [at] clubinferno.com].
We aren't gonna order you not to smoke - feel free to burn at
Inferno!
Doors at 9PM, 21+ ID required. $5 cover all night. $1 PBR ALL NIGHT! SMOKING is ALLOWED at Inferno! $1.50 SELECT PINTS and $1.50 RAIL MIXERS from 9-10PM.