Fusion w/ DJs Donnie
Vendetta & Alex Hall
Friday September 22 2006
Alex Hall
presents
FUSION
- some of the best dance music being made today played in the most stylish and modern dance club in Madison. Come join us in a night of beautiful ugliness on the dancefloor for a restart of one of Madison's best nights, with new faces, new music, and new beginnings. We would be honored by your presence...
Fusion
combines
BREAKBEAT, HOUSE, PROGRESSIVE,
and
ELECTRO
. Past events have featured tracks produced and remixed by:
DEPECHE MODE - UNKLE - TIESTO - PAUL VAN DYK - SASHA - DEEP DISH - CRYSTAL METHOD - BT - FERRY CORSTEN - PAUL OAKENFOLD - JOHN DIGWEED - FATBOY SLIM - WAY OUT WEST - CHEMICAL BROTHERS - DAVE SEAMAN - MOBY - DAFT PUNK - PRODIGY - UNDERWORLD - JUNKIE XL - JOSH WINK - HYBRID - PLUMP DJS
. This month features DJs: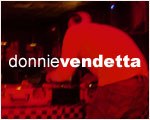 DONNIE VENDETTA
[Melodic Sessions / 3deep - Madison, WI]
"progressive, adj. 1. Moving forward; advancing." In 2003 Donnie joined the Madison-based Depth bookings crew, breaking him into the Madison dance music scene. His first residency at the Madison Masala, alongside Todd Richmann, was instrumental in shaping his unique blend of progressive house, house and breaks. Since the Masala Donnie has held residencies at the King Club, Crave and Frida's. He can currently be found behind the decks at the Casbah's friday night event, melodic sessions weekly.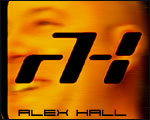 ALEX HALL
[Formerly of Marscruiser / Longhall Recordings / BBB / Hybridized - Milwaukee, WI]
With the success of his first single 'Future Living', Alex has been busier than ever with a new EP coming out from his side project named BIONT, as well as making remixes for dance labels Biohazard (L.A.), Knob (NYC), Undermine (ATL), and Pangea (San Fran).
Doors at 9PM, 21+ ID required. NO COVER before 11PM, $5 after. $1.50 SELECT PINTS and $1.50 RAIL MIXERS until 10PM.