$index = intval($_REQUEST["i"]); ?>
Spoil w/ Mark Verbos,
All Night Pony, & more
Friday September 1 2006
Illuminatus Productions
is proud to present
Spoil
. Tonight features an
ALL LIVE P.A.
extravaganza - all night live electronic manipulation! Keep it real and respect the acid machine!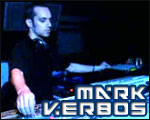 MARK VERBOS
[rare ALL LIVE set - New York, NY]
After DJing counntless gigs across the US and Europe, as of 2003 Mark Verbos has returned to engineering and producing with other artists. Both Mark's solo records and DJ sets are hard and unique, pushing crowds into a frenzy and setting him apart from the droves of other producers. It is Mark's belief that music should have no boundries. Although his DJing and solo releases remain true to his dark and hard reputation, when working with others he jumps from genre to genre without regard for what a song's market might be. [
myspace
]
ALAN!
[special LIVE birthday set]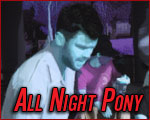 ALL NIGHT PONY
[LIVE]
ALTER
[LIVE]
For more information on
Spoil
, e-mail [hypnoassassin666 [at] yahoo.com].
Doors at 9PM, 21+ ID required. NO COVER before 10PM, $5 otherwise. $1.50 SELECT PINTS and $1.50 RAIL MIXERS until 10PM.
sun
mon
tue
wed
thu
fri
sat