$index = intval($_REQUEST["i"]); ?>
Ce'Cile, Silverado,
Mr. Brown, & more
Sunday August 27 2006
LIVE REGGAE SHOW
, with: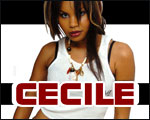 CE'CILE
[Delicious Vinyl / Dangazone Productions - Jamaica]
Style, wit, grace, intelligence, creativity and flare for controversy are all key components for a budding diva. Add a bit of sexiness, a lethal body and stunning smile along with a large measure of talent and you've just defined the allure of Ce'Cile - Dancehall Diva.
SILVERADO
[Faze Vision Productions - Milwaukee, WI]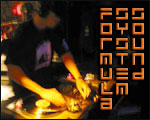 MR. BROWN
[Formula System Sound - Madison, WI]
BUBBLING HIGH
Doors at 9PM, 21+ ID required. $1.50 SELECT PINTS and $1.50 RAIL MIXERS until 10PM.
sun
mon
tue
wed
thu
fri
sat