Burn w/ Birth of Tragedy,
Zelazowa, & more
Thursday August 10 2006
Inferno
presents
BURN
, featuring
LIVE PERFORMANCES
from local and regional bands. Tonight features: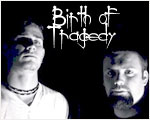 BIRTH OF TRAGEDY
[Madison, WI]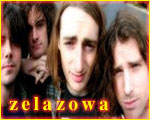 ZELAZOWA
[rock / alternative / punk - Philadelphia, PA]
Born and bred in the basements of Philadelphia, zelazowa is intense, rebellious rock. They're currently touring the Northeast/Mid-Atlantic United States in support of their debut release, "Rest Easy". [
myspace
]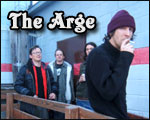 THE ARGE
[rock - Madison, WI]
The ARGE sent a shockwave through the Madison music scene when they started playing the clubs. Music fans were awakened from their emo-induced apathy and began to have fun again! They play rockíníroll the way it should be: loud, sweaty, heart on the sleeve and tongue in cheek.
DAMN VALENTINES
[rock / punk / metal - La Crosse, WI]
A punk rock band from La Crosse, Wisconsin, Damn Valentines combine elements of punk, metal, and driving rock to take hold of audiences with their fast paced, energetic sound. Equal parts catchy, intense, and sincere, the initial positive response and loyalty from their fans has been enormous. For more info or to discuss booking for
Burn
, contact [jon [at] clubinferno.com].
We aren't gonna order you not to smoke - feel free to burn at
Inferno!
Doors at 9PM, 21+ ID required. $5 cover all night. $1 PBR ALL NIGHT! SMOKING is ALLOWED at Inferno! $1.50 SELECT PINTS and $1.50 RAIL MIXERS from 9-10PM.