Burn w/ Reason for Leaving,
Supa Ranks, & FSS
Thursday July 6 2006
Inferno
presents
BURN
, featuring
LIVE PERFORMANCES
from local and regional bands. Tonight features: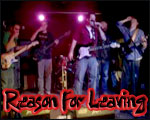 REASON FOR LEAVING
[ Funk/Rock/Reggae - Madison ]
Reason For Leaving came together in 1997 as a loose knit group of friends making noise in the basement. When the noise actually turned into songs, they decided to scrape for some gigs, receiving great responses. After realizing that there was something good happening, they recorded a full-length independent release "The Nest" in 2002. Reason For Leaving can now be found playing live throughout the Midwest in support of their newest release, "Draw the Face".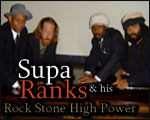 SUPA RANKS & HIS ROCKSTONE HIGH POWER
[ Dancehall Reggae - Madison, WI ]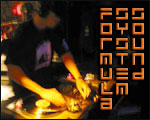 FORMULA SYSTEM SOUND
[ Madison, WI ]
For more info or to discuss booking for
Burn
, contact [jon [at] clubinferno.com].
We aren't gonna tell you what you can't do - feel free to Burn at Inferno!
Doors at 8PM, 21+ ID required. $1 PBR ALL NIGHT! SMOKING is ALLOWED at Inferno! $1.50 SELECT PINTS and $1.50 RAIL MIXERS from 9-10PM.