Burn w/ The Skintones,
The Stranger, & The Motorz
Thursday July 13 2006
Inferno
presents
BURN
, featuring
LIVE PERFORMANCES
from local and regional bands.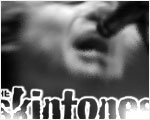 THE SKINTONES
[Madison, WI]
They're rough and tumble, straight forward minus the bullshit, cocky, and above all, they have the talent to back it all up. If you need a great punk rock band to fuel an all-night bender, hire the Skintones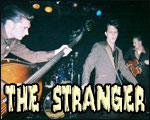 THE STRANGER
[garage / punk / rockabilly - Chicago, IL]
Barelling out of Chicago's trainyards like a whisky-fueled, runaway locomotive, The Stranger has already begun to cement its reputation as a top live act in Chicago's underground music scene. Marrying Keith Moon style chaos on the drum kit with Elvis' Blue Moon Boys on guitar and stand-up bass, The Stranger delivers top musicianship without sacrificing its punk roots.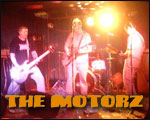 THE MOTORZ
[Madison, WI]
The Motorz play sweet hot rock 'n' roll. For more info or to discuss booking for
Burn
, contact [jon [at] clubinferno.com].
We aren't gonna order you not to smoke - feel free to burn at
Inferno!
Doors at 8PM, 21+ ID required. $5 cover all night. $1 PBR ALL NIGHT! SMOKING is ALLOWED at Inferno! $1.50 SELECT PINTS and $1.50 RAIL MIXERS from 9-10PM.