Bermuda Triangle w/ DJs Nosmo,
Phil Martinez, & more
Friday June 30 2006
Alex Hall
presents
BERMUDA TRIANGLE
, featuring: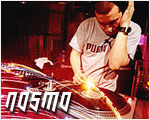 NOSMO
(Chicago, IL - formerly of Grayarea / Localsound / Fuel)
Nosmo has been a staple in the national dance community since 1996. He began his career playing breaks and funky house in Seattle then returned home to Chicago where he was influenced by the deeper grooves of techno and progressive house. Nosmo made a name for himself as a DJ in the national party scene with his flawless mixing, energetic performances and versatile musical tastes. His prowess as a DJ was showcased weekly on Chicago's acclaimed dance program 'Sonic Boom' on Q101. He has also gained international success as a producer as a former member of Grayarea of Hope Recordings, which is also home to superstars Timo Maas, Max Graham, and Starecase.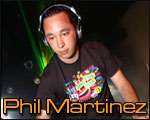 PHIL MARTINEZ
(Minneapolis, MN - Eccentric Beats / Lobotomy Records / MercurySessions)
Known for his cutting edge track selection and ability to get any dancefloor moving, Phil Martinez has established himself as a crowd favorite. Head of the internationally renowned promotion company Eccentric Beats, Phil has played alongside such DJ's as James Holden, Jonathan Lisle and Mazi. His nights have drawn media attention from local and International outlets including City Pages, 365 Mag in The Netherlands and Resident Advisor in Australia.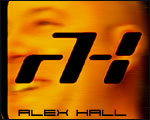 ALEX HALL
(Milwaukee, WI - formerly of Marscruiser / Longhall Recordings)
With his first solo release 'Future Living' getting international praise, the man behind the legendary FUSION parties makes his return to Inferno armed with a mic, a drumpad, and a laptop. Be ready for a few surprises for this show! For more information on
Bermuda Triangle
, e-mail [alexhall [at] alexhall [dot] us].
Doors at 9PM, 21+ ID required. $5 cover all night. $1.50 SELECT PINTS and $1.50 RAIL MIXERS until 10PM.