Spoil w/ DJs Dan Efex,
R-Smooth, & more
Friday June 2 2006
Illuminatus Productions
is proud to present
Spoil
. Preprare for the acid trip!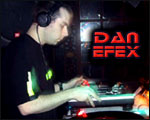 DAN EFEX
[Chicago, IL] Dan Efex is well known for his ability to draw a frenzied excitement out of even the mellowest of crowds. It is not uncommon to see fans led through an energetic and intoxicating journey on the dance floor. Although Dan is perhaps best known for his trance, do not be fooled -- he is as diverse as he is skilled! He mixes it up and keeps it interesting. His unfailing ability to read the crowd and know precisely what to plug in ensures that he leaves no stragglers behind on his musical excursions. Help us welcome back this Madison favorite as he spoils you with a special psycho-delic set!
DJ R-SMOOTH
[Chicago, IL / Da Monkey Nutz] DJ R-Smooth has been a head in the underground music scene for well over 10 years, playing regularly in a number of major US venues as well as his own underground music radio show on 99.1 FM WSMK out of South Bend. He is also featured weekly on an Internet radio show sponsored by shoutcast.com and has had mixes on such well known online stations as DI.FM and Bass Drive. Recently R-Smooth has taken to the studio working on a solo record release as well as working on a joint release with "Da Monkey Nutz." His style directly reflects his vast knowledge of House Music as well as his style of house and further explores the emerging style of new school acid and funky electro house. Smooth brings a level of energy to the turntables that will be felt throughout the venue.
COMPUTER CONTROLLED
[Acidville / Midwest Acid Coalition] Computer Controlled has been pushing the sounds of Acid music for years. As a well known figurehead of the Midwest Acid Coalition, you should expect nothing but the best in 303 driven techno. Prepare yourself for an abduction of mind body and soul while taken on a deep dark live pa acid trip! His most recent releases include a Various Artists compilation on Urbanground Records featuring Woody McBride, Hyperactive, Computer Controlled and Mike Hawk not to mention The Caveman Experience Compilation CD. Upcoming Releases to look for include: Computer Controlled and PoorBoyRich on the 2nd Trilateral release as well as the release of the massive Acid House compilation on Aciiieeed!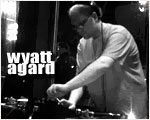 WYATT AGARD
[Madison WI / Illuminatus Productions] Wyatt Agard has been synonymous with the Madison house scene for years. As an avid record buyer for Mc Audio in Madison, his collection of house music is as diverse as the genre itself. Playing everything from the deepest of house to the hardest of jackin? electro clash, you know Wyatt will get inside your head and make your hips gyrate erratically especially when he?'s preparing a SPECIAL BIRTHDAY SET!
N8-0
[Madison WI / Illuminatus Productions] N8-0 is the newest addition to the Illuminatus Productions talent roster, and as such, we must pop his Inferno cherry proppa! N8-0 will be starting the night off right with a smooth blend of funky micro-house, nu-skool breaks and tech-house For more information on
Spoil
, e-mail [hypnoassassin666 [at] yahoo.com].
Doors at 9PM, 21+ ID required. NO COVER before 10PM, $5 after. $1.50 SELECT PINTS and $1.50 RAIL MIXERS until 10PM.