$index = intval($_REQUEST["i"]); ?>
Burn w/ Messenger and
The Soldiers, & more
Thursday June 1 2006
Inferno
presents
BURN
, featuring
LIVE PERFORMANCES
from local and regional bands. Tonight features:
MESSENGER & THE SOLDIERS
[ Reggae / Hip-Hop / Ska - MI ]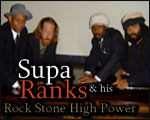 SUPA RANKS & HIS ROCKSTONE HIGH POWER
[ Dancehall Reggae - Madison, WI ]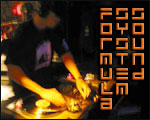 FORMULA SYSTEM SOUND
[ Madison, WI ]
For more info or to discuss booking for
Burn
, contact [jamie [at] clubinferno.com].
We aren't gonna tell you what you can't do - feel free to Burn at Inferno!
Doors at 8PM, 21+ ID required. $1 PBR ALL NIGHT! SMOKING is ALLOWED at Inferno! $1.50 SELECT PINTS and $1.50 RAIL MIXERS from 9-10PM.
sun
mon
tue
wed
thu
fri
sat