Burn w/ Droids Attack,
The Skintones, & more
Thursday December 28 2006
Inferno
presents
BURN
, featuring
LIVE PERFORMANCES
from local and regional bands. Tonight features: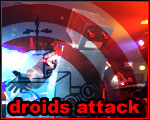 DROIDS ATTACK
[Crustacean Records / Madison, WI]
The idea behind Droids Attack was to create music that went over well live, and to try and develop a distinct sound that they could call their own. As a result the music is a delicate balance of artistry and entertainment injected with satirical subject matter, commenting on sociological and political issues (as well as other absurdities).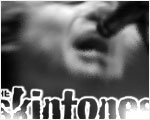 THE SKINTONES
[Madison, WI]
They're rough and tumble, straight forward minus the bullshit, cocky, and above all, they have the talent to back it all up. If you need a great punk rock band to fuel an all-night bender, hire the Skintones
WHORE DU JOUR
THE GUSTO
For more info or to discuss booking for
Burn
, contact [jon [at] clubinferno.com].
We aren't gonna order you not to smoke - feel free to burn at
Inferno!
Doors at 9PM, 21+ ID required. $5 cover all night. SMOKING is ALLOWED at Inferno! $1.50 SELECT PINTS and $1.50 RAIL MIXERS from 9-10PM.