Burn w/ The Catci Hi-Fi,
Grandstand, & more
Thursday November 9 2006
Inferno
presents
BURN
, featuring
LIVE PERFORMANCES
from local and regional bands. Tonight features:
THE CACTI HI-FI
[Rock - Madison, WI]
With a sound that has been compared to that of the Burden Brothers, Toadies, Foo Fighters and the Drive-By Truckers, the Cacti write riff heavy pop rock encompassing vocal and guitar harmonies over monsterous drumming. [
myspace
]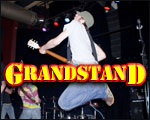 GRANDSTAND
[Indie / Rock - Madison, WI]
Based out of Madison, Wisconsin, Grandstand delivers high-energy kick-you-in-the-mouth indie rock songs. Bombastic and driven, these songs come straight from crunch-town.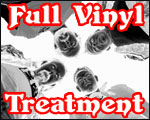 FULL VINYL TREATMENT
[Madison, WI]
Full Vinyl Treatment has prepared a strong selection of original music; their sounds contain viscous grooves mingling with interesting timing and fronted with emotional and in your ear lyricism. Energy is high, structures are intense, topics and grooves vary and should be enjoyable ear candy for all. For more info or to discuss booking for
Burn
, contact [jon [at] clubinferno.com].
We aren't gonna order you not to smoke - feel free to burn at
Inferno!
Doors at 9PM, 21+ ID required. $5 cover all night. $1 PBR ALL NIGHT! SMOKING is ALLOWED at Inferno! $1.50 SELECT PINTS and $1.50 RAIL MIXERS from 9-10PM.