$index = intval($_REQUEST["i"]); ?>
Spoil w/ Danny the
Wildchild, Mauser, & more
Friday November 3 2006
Illuminatus Productions
is proud to present
Spoil
. Tonight features: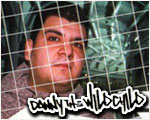 DANNY THE WILDCHILD
[Chicago, IL]
Danny The Wildchild has become one of the most valued U.S. drum-n-bass DJs today. His unique blends of jungle and hip-hop beats and amazing scratching and beat juggling have proved to be show stopping. His talents have brought him to perform in venues worldwide and opening up for such acts as Eminem, Method Man, The Jungle Brothers, De La Soul, Moby, Goldie, MixMaster Mike and The Pharcyde.
MAUSER
LIVE!
SOFTCORE MIKEY
JAMES THE MAGICIAN
HYPNOASSASSIN
For more information on
Spoil
, e-mail [hypnoassassin666 [at] yahoo.com].
Doors at 9PM, 21+ ID required. $1.50 SELECT PINTS and $1.50 RAIL MIXERS until 10PM.
sun
mon
tue
wed
thu
fri
sat