Burn w/ Axiom,
The Atomic Blue, & Axis
Thursday October 5 2006
Inferno
presents
BURN
, featuring
LIVE PERFORMANCES
from local and regional bands. Tonight features: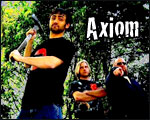 AXIOM
[Alternative / Metal / Punk - Madison, WI]
In Wisconsin's capitol city is a three piece alternative metal band known as Axiom. Rising from the ashes of their former projects (Undermind and Blank Stare) is a fresh modern sound that can be obnoxious and soothing. The Axiom experience is great music mixed with some comedy that keeps you guessing. Remember, when in doubt, trust Axiom! [
myspace
]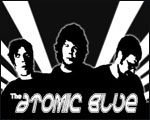 THE ATOMIC BLUE
[Alternative / Rock / Indie - Madison, WI]
Atomic Blue is three piece rock group with a fresh sound that is also familiar. Sounds that run through the blood, straight to the soul, and feeds your head and feet - electric brats breaking molds and stereotypes.
AXIS
For more info or to discuss booking for
Burn
, contact [jon [at] clubinferno.com].
We aren't gonna order you not to smoke - feel free to burn at
Inferno!
Doors at 9PM, 21+ ID required. $1 PBR ALL NIGHT! SMOKING is ALLOWED at Inferno! $1.50 SELECT PINTS and $1.50 RAIL MIXERS from 9-10PM.