Pigeon John, Busdriver,
& Akrobatik
Sunday October 1 2006
LIVE PERFORMANCE
of
INTELLIGENT UNDERGROUND HIP HOP
, with: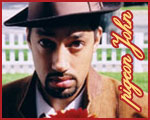 PIGEON JOHN
[Los Angeles, CA]
"My goal is what I would say my style is: to blend the music of The Beatles with De La Soul and combine them together - with my style on top." Utilizing the same bold candor he employs in popular rap group
L.A. Symphony
, Pigeon John is instantly lovable. A musically intricate hip-hop experience, Pigeon John boasts not only magnetic beats and true-to-life lyrics, but also a rare charisma.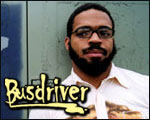 BUSDRIVER
[Los Angeles, CA]
Out of the legendary
Project Blowed
crew, Busdriver has carved a niche in underground hip-hop with unique performance and freestyle skills that combine elements of vocal jazz, theatrics, spoken-word, and machine precision with witty and incisive free association lyrics.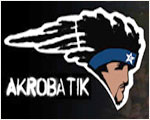 AKROBATIK
[Boston, MA]
Akrobatik has become one of hip-hop's most dependable artists over the past few years. Through his solo work and as a member of
the Perceptionists
(along with Mr. Lif and DJ Fakts one), the Boston native has created a fanbase that stretches across international borders.
Doors at 9PM, 21+ ID required. $1.50 SELECT PINTS and $1.50 RAIL MIXERS until 10PM.