Burn w/ Flat Atom,
Potter's Field, & Dirge
Thursday January 26 2006
Inferno
presents
BURN
, featuring
LIVE PERFORMANCES
from local and regional bands. Tonight brings: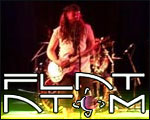 FLAT ATOM
[Madison, WI]
Flat Atom is an aggro-rock quintet whose music is a unique blend of industrial metal sounds and rhythms, punk/hardcore aggression, and psychedelic influences.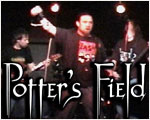 POTTER'S FIELD
[Madison, WI]
- Potters' Field is a 4-piece aggressive American metal band influenced from Dead Kennedy's and Slayer to Lamb of God and Superjoint Ritual. Their founding principles are to play hard & fast, speak freely & honestly, and reflect the true metal message.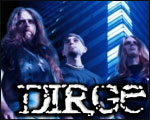 DIRGE
[Wisconsin]
Dirge is a straight forward tru-metal band. No gimmicks just pure metal. For more info or to discuss booking for
Burn
, contact [jamie [at] clubinferno.com].
Smoking out in the cold sucks - stay inside and burn at Inferno!
Doors at 8PM, 21+ ID required. $4 cover all night. $1 PBR ALL NIGHT! SMOKING is ALLOWED at Inferno! $1.50 SELECT PINTS and $1.50 RAIL MIXERS from 9-10PM.