Spoil w/ DJs Mike Gillinwater,
Paul Anthony & more
Friday September 2 2005
Illuminatus Productions
is proud to present
Spoil
. This month features:
MIKE GILLINWATER of HIGH CALIBER
In Stereo, Olive Records, Ammo, Nocturnal Recordings, Karizma, Moody, Soul Fusion
From URB to Mixer magazine, you've probably read about this man at one time or another. With numerous #1 hits under his belt "this is one new school house hero to watch out for." - URB Magazine. Be on the lookout for many new releases by Mike under many different aliases including The Funk Monkeys, High Caliber, and even his real name.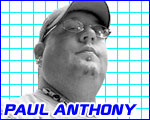 PAUL ANTHONY
611 Records, Nocturnal Recordings, Dirty Fabric, Ammo, Kontrast
This guy has made his mark in the midwest as one of the true Chicago house jocks, and now for the past five years has been taking it to the road, traveling around the world representing his signature style. Be on the lookout for his new release "Everybody Dance", available at
dancerecords.com
.
THE LIFE PARTNERS
Trim Records, Dem Some Music
After a bit of a break from each other, Mikey and D'Angelo have once again found the house groove that Madison's been missing. Don't miss this opportunity to see these favorites do what they do best...rock the crowd, the decks, and the vibe! opening set by
HYPNOASSASSIN
For more information on
Spoil
, e-mail [hypnoassassin666 [at] yahoo.com].
• Doors at 9PM, 21+ ID required. • NO COVER before 10PM, $5 afterward. • $1.50 SELECT PINTS and $1.50 RAIL MIXERS until 10PM.