Contamination w/ DJs
Ghetto & DVS1
Friday August 26 2005
Eucalyptus Productions
is proud to present
Contamination
. In August and September,
Eucalyptus
presents two months dedicated to celebrating midwest
TECHNO
! Complete with too much bass and not enough lighting, August brings: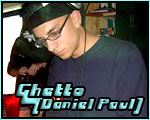 GHETTO (Daniel Paul)
Minneapolis, MN
-- Ghetto may very well be Minneapolis' best kept secret. His seamless combination of house and techno creates a genre-less dance music that anyone can appreciate. Daniel is beloved at home for having a kind heart and a record bag of elusive high-quality jams. Put your dancing shoes on early!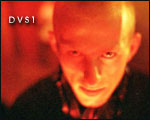 DVS1 (The Devious One)
Minneapolis, MN -- Hush Sound
-- The Devious One has been fine tuning his style for nearly 10 years now. His pursuit of rare records has made him not only an amazing DJ, but truly an act to see. A collection of over 8,000 records allows Zak to sway even the most non-techno listeners into a good workout. Back in 1996, Zak started a promotion company called
Hush Productions
, which has thrown some of the Midwest's most memorable events. Under his guidance,
Hush Productions
focused on one large quality event a year from '96-'01. If that wasn't enough for you, Zak also owns and operates
Hush Sound
. Although he's not bringing his rig down, he'll still be tech'ing the sound all night - and you'll hear the difference! For more info on
Contamination
, e-mail [claire[at]midwestbass.com].
• Doors at 9PM, 21+ ID required. • $6 cover all night. • $1.50 SELECT PINTS and $1.50 RAIL MIXERS until 10PM.