Fusion w/ DJs
Alex Hall, Ketch 23, & more
Friday August 19 2005
FUSION
: an amalgam of visual and auditory experiences just this side of sensory overload. This month features: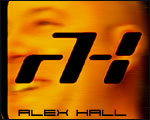 ALEX HALL
[Fusion] early progressive (00:00-02:00)
KETCH 23
live PA/hard techno (23:00-00:00)
DJ HARSH vs. DONNIE VENDETTA
tag team set/progressive house (21:00-23:00)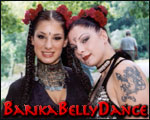 BARIKA BELLY DANCE TROUPE
live performance/milwaukee Come join us in the monthly experience that will shift your mind, body and soul into a higher gear. Once again we delve into an adventure in sight, sound, art and music. The revolution starts now... *
additional intelligent lighting
by
TROUNCE
[Milwaukee] *
live visual mixing
by Dr. Jones *Complimentary
jello shots
*Sign up to win one of five
VIP passes
each month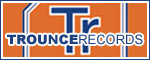 • Doors at 9PM / 21 ID required. • $5 cover all night. • $1.50 SELECT PINTS and $1.50 RAIL MIXERS until 10PM.