Spoil
Friday March 4 2005
Illuminatus Productions
is proud to present
Spoil
. This month features:
PUNISHER
(Detroit,
Seismic
, Matrix Records)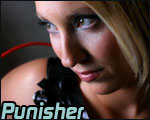 A techno temptress known for pounding heads with her strategically layered sounds, she'll put the crowd in check with her tribal drums, grinding bass and eerie synth melodies. Ready to be Punished again?
DAN EFEX
(Chicago,
www.danefex.com
)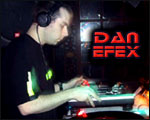 Dan has been performing in the electronic dance music scene for over ten years. He was one of the first to introduce the Midwest to the soaring build-ups and powerful explosions characteristic of some of his styles of trance. But although Dan is perhaps best known for his trance, do not be fooled -- he is as diverse as he is skilled! His repertoire of past events includes sets with progressive trance, psychedelic trance, hard techno, hard core, hard house, slow breaks, tribal and ambient. He mixes it up and keeps it interesting. His unfailing ability to read the crowd and know precisely what to plug in ensures that he leave no one behind on his musical excursions.
NIX
(Madison, Eternal)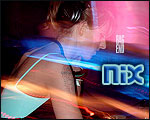 Nix has blessed the madison music scene for years, bringing the trust of love and talent for electronic music. Come early to get your brain massage! For more information on
Spoil
, e-mail hypnoassassin666[at]yahoo.com.
• Doors at 9PM / 21 ID required. • Cover $7 / $5 before 10pm. • $1.50 SELECT PINTS and $1.50 RAIL MIXERS until 10PM.