$index = intval($_REQUEST["i"]); ?>
Contamination w/ Attitude
City & Millhouse
Friday November 25 2005
Eucalyptus Productions
is proud to present
Contamination
.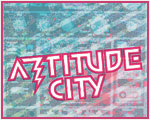 ATTITUDE CITY
Minneapolis / party rock
- With a keen edge honed by years of fanatical crate diving, Attitude City's international effort is to cut through the tenuous trends and genre-humping of the modern club scene. It's as simple as introducing the sexy audio gems of bygone eras to handsome contemporary jams, getting them good and drunk, and letting them knock boots in your ears. Attitude City: we're your booty's best friend.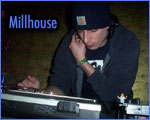 MILLHOUSE
Madison
- Downtempo, hip-hop, & techno. For more info on
Contamination
, e-mail [claire [at] midwestbass.com].
Doors at 9PM, 21 ID required. PAJAMA PARTY theme! NO COVER if dressed in jammies, $2 otherwise. $1.50 SELECT PINTS and $1.50 RAIL MIXERS until 10PM.
sun
mon
tue
wed
thu
fri
sat