Fusion w/ DJs Nix,
Foundation, & AJ Woo
Friday November 18 2005
FUSION
: an amalgam of visual and auditory experiences just this side of sensory overload. This month features
RE:PENT
[heaven vs. hell] - part three in the RE:INVENT series, with: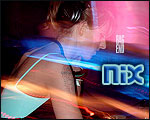 NIX
Euphony // 12:00midnight-02:00am
- Not just a qualified candidate for this devilish theme night, this 11-year veteran DJ helps the sinner in all of us come out to play. Female DJ's used to be a rarity in dance music culture - as their numbers increase by the day, these women have to prove that "skills come with that shake". Nix has proven time and time again that her skills are in full force! Always staying ahead of the game, Nix is constantly changing her music style. These days, music is stretching out in many different directions while at the same time evolving into something even more intelligent - a fact that keeps Nix intrigued. Her obsession is music. Her weapon is vinyl. Her target is you.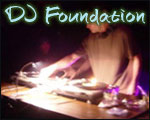 FOUNDATION
Touch // 10:30pm-12:00pm
- Until recently, this was the man that ruled Thursdays at Kimia Lounge in Madison, bringing a quality night of talent every week. During his reign at the Kimia, he established himself as an energetic and quality jock, gaining other bookings as well - soon he was playing over 75 shows a year. He now hopes to take the next step and pursue bookings outside the city limits while continuing to throw new and original parties here at home.
AJ WOO
Honeypot Crew // 09:00pm-10:30pm
- Known for his Ninja style - also known as "Woo Style" - he'll use his hands to deliver direct hits to Lows, Mids, and Highs with paralyzing force leaving his opponents dazed and near-deaf. He's a perfectionist at everything he does: mixing records, snowboarding, skating, painting, and karate. His previous gigs include King club, Cardinal Bar, Library Mall, The Portal, Wisconsin St. bar, Blarney Stone, Luma, Opus Lounge, Imperial Palace (aka Blue Fin), Lot 20 Lounge, The Annex, and Cafe Montmartre. Tonigh also features performance art by
MISTRESS MARLA
&
MISTRESS JADE
[
madisondungeon.com
]. DECO FOR THE BODY AND SOUL -
COSTUMES EXPECTED
-
JELLO SHOTS
AT THE DOOR & AT MIDNIGHT -
CHAMPAGNE GIVAWAYS
-
$1.00 PABST ALL NIGHT
- SMOKING IS LEGAL AT INFERNO For more info on
Fusion
, e-mail [alexhalldj [at] yahoo.com].
Doors at 9PM. 21+ ID required. $5 cover all night. $1.50 SELECT PINTS and $1.50 RAIL MIXERS until 10PM.