Samarah, Andreas Tilliander,
The Flashbulb, & more
Thursday November 17 2005
Inferno
presents
BURN
, featuring
LIVE
performances from local and regional performers. This week features: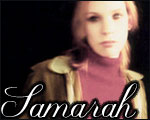 SAMARAH
- Live PA
[Kendra.Unique Records, Nishi Records / Madison, WI]
Tonight features a
CD-RELEASE PARTY
for Samarah's newest disc, "Falling Away". Samarah specializes in creating haunting, novel soundscapes - combining glitchy beats with minimalistic trip hop vocals and live instrumentation, and her high-profile performance at the
MAMAs
(as well as a string of well-received shows in Madison and Chicago) has helped build a solid buzz around her as of late. [quoted from
dane101.com
]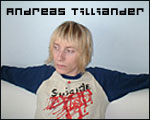 ANDREAS TILLIANDER
[Mille Plateux, Type / Stockholm, Sweden]
Enter click-hop - Stockholm, Sweden's Andreas Tilliander has produced sounds destined to forever change the perceptions of click-electronics. Tilliander utilizes the clicks, pops and crackles of insensibilities, then molds them exquisitely with the drive of hip-hop, r and dub.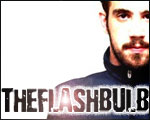 THE FLASHBULB
- DJ set
[Rephlex Records, Sublight Records / Chicago, IL]
An appropriate biography for Benn Jordan (the man behind The Flashbulb) would be in the form of a stock ticker constantly scrolling up to date information on his multiple careers and endeavors. He's well known around the world in electronica for his abrasive trademarks multiplied with a level of diversity that makes just about anyone's head spin. Pick any album out of this long discography and you'll find that it has its own place, and sometimes its own genre. In live performances, The Flashbulb often raises the laptop performer's bar by bringing midi guitars and foot-controlled heavy effect units along with him.
JUSTIN McGRATH
- Live PA
[Alphabasic Records]
SAMARAH vs. ALAN!
- Live PA Battle For more info or to discuss booking for
Burn
, contact [jamie [at] clubinferno.com].
We don't believe in bans - smoke 'em if ya got 'em!
Doors at 9PM, 21+ ID required. $7 cover, or only $10 cover to also get a copy of Samarah's newest CD, "Falling Away". A portion of tonight's proceeds will go to the Stop The War Coalition. $1 PBR ALL NIGHT as well as $1.50 SELECT PINTS and $1.50 RAIL MIXERS from 9-10PM.