Euphony w/ Machinedrum,
Cepia, & more
Friday November 11 2005
Eternal Productions
and
Stealth Noise Unit
present
Euphony
. This month features a
Merck Records
showcase of
electro, IDM, microhouse, electroclash, and minimal
- sexy future electronica all night, with: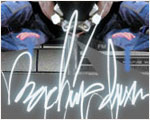 MACHINEDRUM
Live P.A. - Merck Records
- Travis Stewart is the electronic musician behind Machinedrum, and is one of the artists who helped launch Merck Records. Machinedrum can be described as hip-hop accentuated by mutant drum patterns, dense IDM style melodies, and MCs freed in the digital world to slip up and double back on their rhymes. His first release as Machinedrum, titled "Now You Know", was a defining moment in electronic music and hip-hop. His second release "Half the Battle" was a more focused affair, cutting beats from jazz records and laying down a much smoother and more jiggy atmosphere.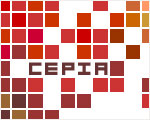 CEPIA
Live P.A. - Merck Records - Minnesota
- Cepia (pronounced "SEP-ee-uh") is the sound of industry meeting with the vague memories that rest somewhere in the back of everyone's mind. Processed bells lilt and chime at their whim, while kick drums skitter and scramble to catch up. Infinite layers of clicks and drones provide the glue that holds it all together perfectly. Minneapolis-based Huntley Miller, a radio archivist and the man behind Cepia, fuses all the most affecting elements of pop, rock, and jazz composition –- polyrhythms, countermelodies, calculated structures, and melodic hooks -– into a cohesive electronic whole.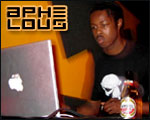 APHELOUS
Live P.A. - Chicago, IL
- You may have caught Aphelous' live set at Euphony back in April, and if not, it's time to see what you missed. Aphelous has a true passion for music - at his first electronic music event he found what he was looking for and hasn't turned back since. With a positive outlook on music, love, and life, his music has a captivating, electro edge to it.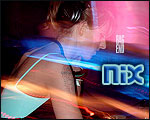 NIX vs. DEMEA
DJ battle set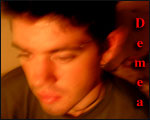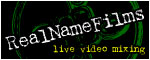 Tonight also features
REAL NAME FILMS
[Madison], mixing
LIVE VISUALS
all night long. For more information on
Euphony
, e-mail [djnix36 [at] hotmail.com].
Doors at 9PM, 21+ ID required. Come dressed in ALL WHITE! NO COVER before 10PM, $6 after, $4 with a contribution of any stuffed animal. $1.50 SELECT PINTS and $1.50 RAIL MIXERS from 9-10PM.