$index = intval($_REQUEST["i"]); ?>
Contamination w/ Hecate, Bufus
Wood, Darryl Pounds, & more
Friday October 28 2005
Eucalyptus Productions
is proud to present
Contamination
.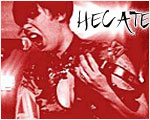 HECATE
[Head mistress of Zhark International / Switzerland]
Creating a portal to the unspeakable abyss on a multitude of allied labels, Hecate has released over 30 records which makes her by far the most prolific female producer in hard electronic music. Thoroughly immersed in the amalgamation of the esoteric arts, science fiction and nightmare landscapes, Hecate transgresses the boundaries of all known genres.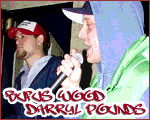 BUFUS WOOD & DARRYL POUNDS
[Committed in Skin / Oshkosh]
Live hip-hop PA - part of a new breed of hip-hop artists rising up all over the country in the same vein as Atmosphere.
NEEHIGH
[Trim Records / Madison]
Drum and bass/Halloween-flavored riot beats For more info on
Contamination
, e-mail [claire[at]midwestbass.com].
Doors at 9PM, 21 ID required. $1.50 SELECT PINTS and $1.50 RAIL MIXERS until 10PM.
sun
mon
tue
wed
thu
fri
sat