Euphony featuring a
Wobblyhead Showcase
Friday October 14 2005
Eternal Productions
and
Stealth Noise Unit
present
Euphony
. This month features a
WOBBLYHEAD SHOWCASE
, with sets of IDM, 70's and early 80's ambient/electro, shoegazer pop, and a cinematic sensibility. This will be a night of pure beauty through sound, highly stimulating and featuring incredible talent. Come with an open mind leave with a new insight...now this is music!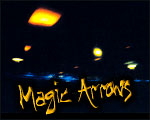 MAGIC ARROWS - Live P.A.
[Wobblyhead / Milwaukee]
Magic Arrows has many faces, usually depending on what hardware is on hand during the time of each recording, and represents exactly the kind of lo-fi psychedelic sound that
Wobblyhead
is built upon: sampler, guitar, bass, keyboard and effects, recorded on cassette tapes. It's the drum loops of DJ Shadow, the genius pop hook sensibilities of Brian Wilson and the psychedelic drones of Spacemen 3. Repetition is the flagship concept here, as the music requests your presence to investigate the darker corners of the song field, creating a sensory-overloaded urgency within a shambolic masterpiece, full of frayed beats and hazy blissful melodies.
BTS.WRKNG - DJ set
[Wobblyhead / Milwaukee]
Besides wrecking decks all across the USA, BTS.WRKNG is involved in various capacities with Milwaukee's Wobblyhead Records and is the co-founder of affiliate label Frank Wobbly & Sons. He also produces and hosts Milwaukee's most popular and longest running electronic music radio show on WMSE 91.7FM.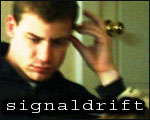 SIGNALDRIFT - Live P.A.
[Wobblyhead / Milwaukee]
Since its earliest incarnation as Pargo, the brothers Bucholtz began pulling (not pushing) the envelope of electronic music in Milwaukee, WI. Franz made a handful of national appearances following the release of his
OMCO
full-length debut "signaldrift .060.", while 2003 saw the release of the critically acclaimed "Compass" on the
Wobblyhead
label. This focused solo outing, spotlighting hooky basslines chugging along to electro beats, solidified Bucholtz' reputation as syntheticpop mastero.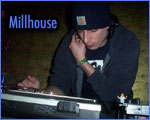 MILLHOUSE - DJ set
[Madison]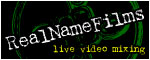 Tonight also features
REAL NAME FILMS
[Madison], mixing
LIVE VISUALS
all night long. For more information on
Euphony
, e-mail [djnix36 [at] hotmail.com].
Doors at 9PM, 21+ ID required. $6 cover all night. $1.50 SELECT PINTS and $1.50 RAIL MIXERS from 9-10PM.