$index = intval($_REQUEST["i"]); ?>
Industrial Warfare
Wednesday September 8 2004
Dead Beat Productions
presents a night of live
INDUSTRIAL & POWERNOISE
featuring: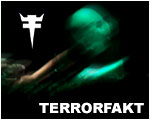 TERRORFAKT
[ NYC, Metropolis Records ]
"brutal rhythms designed to turn any dancefloor into a warzone-like frenzy...the fast paced and heavy beats bite at the eardrums and reverberate through the body"
v e r s u s: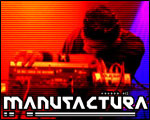 MANUFACTURA
[ Seattle, Hive Records/Auricle Media ]
"infectiously driving tracks that prove to be just too fucking concussive to sit still to - this is music made for movement, preferably violent movement"
with
CERVELLO ELETTRONICO
[ NYC ], and
CAUSTIC
[ Madison, Sonic Mainline, DEBUT PERFORMANCE! ]
For more details on HåLO events or to inquire about guest DJ spots, e-mail Dead Beat Productions at info@deadbeatproductions.com. • Doors at 8PM. 21 ID required. • $9 cover all night. • $1.50 SELECT PINTS and $1.50 RAIL MIXERS until 10PM.
sun
mon
tue
wed
thu
fri
sat