SPL
Friday September 24 2004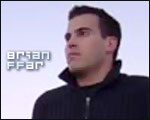 BRIAN FFAR & DANIEL MNOOKIN
- (chicago) - proton radio > www.protonradio.com
proton radio has quickly become one of the internet's fastest growing underground dance music sites. tonight, two of its most popular residents will start the night with their style of minimal techno and microhouse.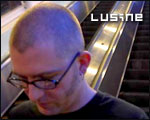 LUSINE
- live pa (seattle), ghostly intl > www.ghostly.com - "serial hodgepodge" album release tour
lusine is the master of all things elegant and minimal. after relatively low-profile releases on labels such as isophlux & hymen, his latest album for ghostly is his most accomplished to date. "serial hodgepodge" is a perfect description of the ghostly label ethos, a blend of warm idm & minimal techno and electro. be sure to come early to see this veteran of urb magazine's "next 100" series.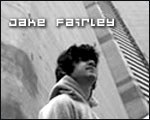 JAKE FAIRLEY
- live pa (berlin) kompakt, dumb-unit, paperbag, "touch not the cat" album release tour
since 1999, jake fairley has released dozens of tracks on some of the world's most respected techno labels. his latest album has been released on toronto's paper bag records, and was recorded in three stages, in three cities. "touch not the cat" brings together and draws from every project and release from jake's career. his combination of rock 'n' roll and dirty techno beats creates an unmistakable sound, and creates an album that is extremely catchy, danceable, and totally jake. tonight, we present jake fairley live, the one-man burlesque techno band!
more bass please!
house sound with an additional six 18's, two 15's and a 21" subwoofer, supplied by
MC AUDIO
• Doors at 9PM / 21 ID required • $10 before 10:30, $12 after • $1.50 SELECT PINTS and $1.50 RAIL MIXERS until 10PM.