SPL
Friday August 27 2004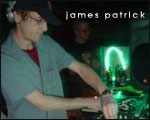 JAMES PATRICK
-
Vital Vinyl, Aphrodisio, HUSH - minimal techno / microhouse - Minneapolis, MN
James Patrick is the man behind Minneapolis' thriving minimal techno scene. His Sunday night shows have seen the likes of Matthew Dear, Jay Haze and Sutek. Opening for Magda and Richie Hawtin last month proved he's not just a respected promoter; he's also a great DJ. JP's latest album
PsychoAcoustics
, released on Aphrodisio, has received acclaim from techno connoisseurs around the country. Come early to see what James calls "the experimental side of techno."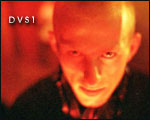 DVS1
-
Vital Vinyl, HUSH - techno - Minneapolis, MN
DVS1 (The Devious One) is also responsible for some of Minneapolis' most memorable events. From 1996 to 2001, his production company HUSH focused on quality large-scale events. In 2002, HUSH purchased a warehouse for an underground club that's scheduled to open later this year. A collection of over 8,000 records allows DVS1 to bring an arsenal of records to the events he plays at. A legend in his own town and time, DVS1 will rock it right this evening.
• Doors at 9PM. 21 ID required. • $5 cover all night. • $1.50 SELECT PINTS and $1.50 RAIL MIXERS until 10PM. • Extra BagEnd sound provided by MCAudio, tech'ed by the soundman himself, DVS1 • www.midwestbass.com